All the Old Knives Locations
An American thriller movie All the Old Knives stars Chris Pine, Thandiwe Newton, Goksin Erdemli, Laurence Fishburne, David Dawson, Jonathan Pryce, Ahd, Jonjo O'Neill, Abdul Alshareef, and David Dawson. Directed by Janus Metz Pedersen, written for the screen by Olen Steinhauer, based on the novel of the same name by Olen Steinhauer, it was released on April 8, 2022. All the Old Knives was shot in Monterey and Carmel-by-the-Sea, California, USA. Filming also took place in Wien, Austria, and London, England, UK.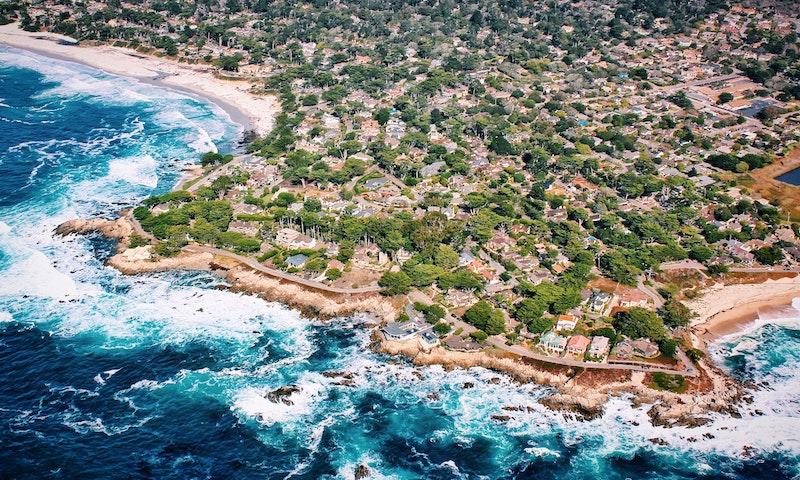 Carmel-by-the-Sea. Photo by Chris Leipelt on Unsplash.
Where was All the Old Knives Filmed?
All the Old Knives was filmed in 1410 Del Monte Center, Big Sur, Carmel-by-the-Sea, London, Monterey, The Seven Stars and U.S. Embassy in Austria.
The complete list of the locations with latitude and longitude coordinates are listed below in the table.
All the Old Knives Locations Map
All the Old Knives Locations Table
| Location Name | Latitude | Longitude |
| --- | --- | --- |
| 1410 Del Monte Center | 36.584732 | -121.894608 |
| Big Sur | 36.272053 | -121.817123 |
| Carmel-by-the-Sea | 36.553864 | -121.926788 |
| London | 51.510777 | -0.142417 |
| Monterey | 36.613647 | -121.877754 |
| The Seven Stars | 51.514977 | -0.113558 |
| U.S. Embassy in Austria | 48.222904 | 16.356640 |
Related Movies