American Crime Story Locations
Created by Scott Alexander, Larry Karaszewski, Tom Rob Smith, starring Sarah Paulson, Annaleigh Ashford, Sterling K. Brown, Kenneth Choi, Christian Clemenson, Cuba Gooding Jr., Bruce Greenwood, Nathan Lane, Clive Owen, David Schwimmer, John Travolta, and Courtney B. Vance, American Crime Story is an anthology true-crime series. The first season of the series follows The O. J. Simpson murder case, and the second season focuses on the murder of Gianni Versace. The third season will be based on the book written by Jeffrey Toobin. The series premiered on February 2, 2016, on FX, won 4 Golden Globes in 2017 and 2019. American Crime Story was shot in Los Angeles, California, and Miami, Florida. Filming also took place in Pennsylvania, New Jersey, and Delaware, USA.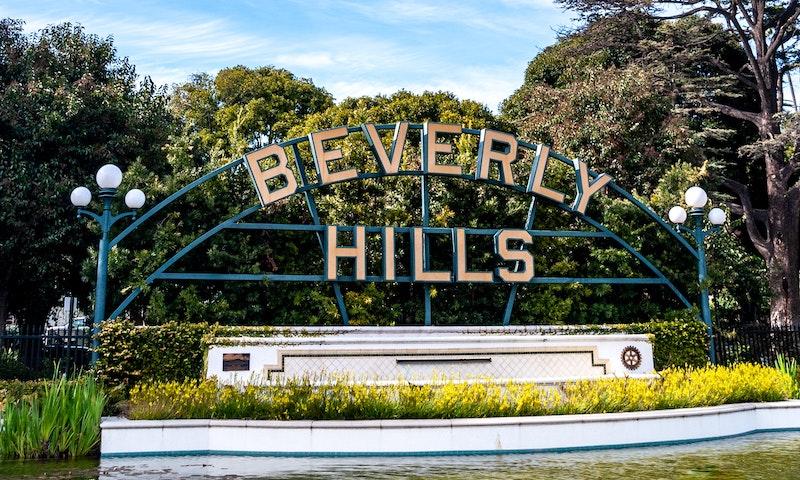 Beverly Hills, California, USA. Photo by David Vives on Unsplash.
Where was American Crime Story Filmed?
American Crime Story was filmed in 1006 N Rexford Dr (O.J. Simpson's house), 11978 Mayfield Ave, 16254 Mandalay Dr (Robert Kardashian's house), 1999 Avenue of the Stars, 3314 Club Dr (Marcia Clark's house), 4804 Topeka Dr (Kris Jenner's house), 643 La Cienega Blvd, 718 N Elm Dr, 8573 Robert Ave (Christopher Darden's house), 917 S Bundy Dr, Chin Chin Brentwood, Clark Residences, Doheny Mansion, Fox Searchlight Pictures, Hollywood American Legion Post 43, Hollywood Forever Cemetery, Hollywood Riviera Studios, I-710 & Long Beach Fwy, Le Petit Bistro and Los Angeles Center Studios.
The complete list of the locations with latitude and longitude coordinates are listed below in the table.
American Crime Story Locations Map
American Crime Story Locations Table
| Location Name | Latitude | Longitude |
| --- | --- | --- |
| 1006 N Rexford Dr (O.J. Simpson's house) | 34.087376 | -118.411644 |
| 11978 Mayfield Ave | 34.047421 | -118.468239 |
| 16254 Mandalay Dr (Robert Kardashian's house) | 34.140636 | -118.487778 |
| 1999 Avenue of the Stars | 34.058853 | -118.417137 |
| 3314 Club Dr (Marcia Clark's house) | 34.032402 | -118.402306 |
| 4804 Topeka Dr (Kris Jenner's house) | 34.156830 | -118.547913 |
| 643 La Cienega Blvd | 34.083267 | -118.376732 |
| 718 N Elm Dr | 34.083981 | -118.402863 |
| 8573 Robert Ave (Christopher Darden's house) | 34.225269 | -118.370956 |
| 917 S Bundy Dr | 34.047947 | -118.470787 |
| Chin Chin Brentwood | 34.052898 | -118.466927 |
| Clark Residences | 34.059681 | -118.265579 |
| Doheny Mansion | 34.030666 | -118.277039 |
| Fox Searchlight Pictures | 34.051456 | -118.410080 |
| Hollywood American Legion Post 43 | 34.107693 | -118.337837 |
| Hollywood Forever Cemetery | 34.088875 | -118.319099 |
| Hollywood Riviera Studios | 33.841339 | -118.335129 |
| I-710 & Long Beach Fwy | 33.792328 | -118.207695 |
| Le Petit Bistro | 34.082878 | -118.376686 |
| Los Angeles Center Studios | 34.055229 | -118.261024 |
| Miami | 25.761316 | -80.200424 |
| MR CHOW BEVERLY HILLS | 34.068005 | -118.403320 |
| Omni Los Angeles Hotel at California Plaza | 34.052547 | -118.250526 |
| Philadelphia | 39.955704 | -75.173935 |
| San Pedro Municipal Building | 33.738155 | -118.280319 |
| Stone Harbor | 39.046268 | -74.765953 |
| The Hollywood Roosevelt | 34.101246 | -118.341637 |
| The Prince | 34.059620 | -118.295341 |
| Wilmington | 39.744846 | -75.554329 |
Related TV Series