And Then We Danced Locations
And Then We Danced is a romantic drama film written and directed by Levan Akin. Starring Levan Gelbakhiani, Bachi Valishvili, Ana Javakishvili, Kakha Gogidze, Ana Makharadze, and Nino Gabisonia, the film premiered at Cannes on 16 May 2019, was released on 13 September 2019 (Sweden), 6 November 2019 (France), received many awards and nominations. It follows the relationship between a dedicated dancer, Merab and a rebellious, talented dancer, Irakli at the National Georgian Ensemble. And Then We Danced was shot in Tbilisi, Georgia.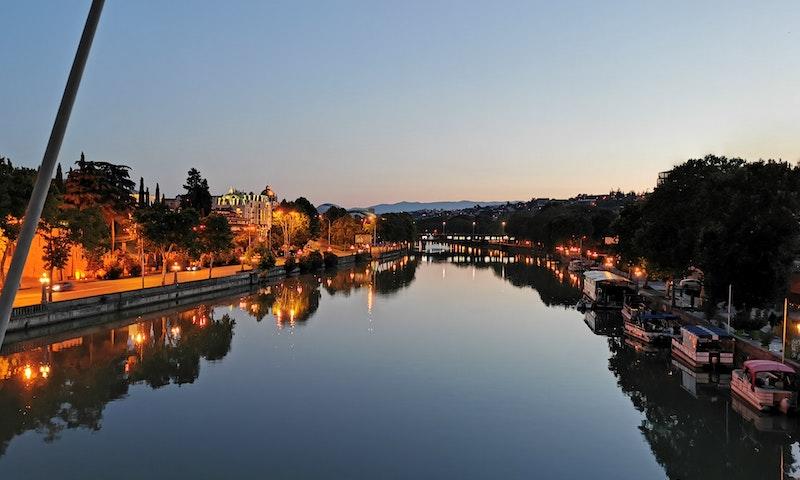 Tbilisi, Georgia. Photo by Mad House on Unsplash.
Where was And Then We Danced Filmed?
And Then We Danced was filmed in Georgia (საქართველო) and Tbilisi (თბილისი).
The complete list of the locations with latitude and longitude coordinates are listed below in the table.
And Then We Danced Locations Map
And Then We Danced Locations Table
| Location Name | Latitude | Longitude |
| --- | --- | --- |
| Georgia (საქართველო) | 42.076904 | 43.287125 |
| Tbilisi (თბილისი) | 41.725967 | 44.776703 |
Related Movies