Ant-Man Locations
Starring Paul Rudd, Bobby Cannavale, Evangeline Lilly, Judy Greer, Corey Stoll, Michael Peña, Michael Douglas, Tip "T.I." Harris, Anthony Mackie, Wood Harris, and David Dastmalchian, Ant-Man is an American action-adventure comedy superhero movie based on the Marvel Comics character created by Stan Lee, Larry Lieber, and Jack Kirby. Directed by Peyton Reed, written for the screen by Edgar Wright, Joe Cornish, Adam McKay, and Paul Rudd, the film was released on July 17, 2015, in the US, grossed $519.3 million worldwide. Ant-Man was shot in San Francisco, California and Atlanta, Georgia, USA. Maggie and Cassie Lang's house was located at 840 Clemont Dr. NE, Atlanta. And Pym's house was located at 601 Buena Vista Avenue W, San Francisco.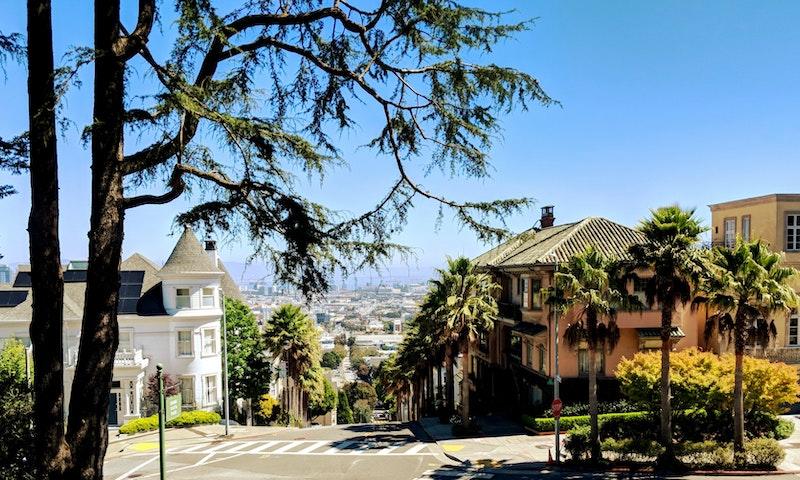 Buena Vista Park, San Francisco, CA, USA. Photo by Richard James on Unsplash.
Where was Ant-Man Filmed?
Ant-Man was filmed in 239 Capitol Ave SE, 420 Jones St, 601 Buena Vista Ave W, 840 Clemont Dr NE, Buena Vista Park, Conzelman Rd, Peachtree City, Pinewood Atlanta Studios, St. Cecilia and Tenderloin.
The complete list of the locations with latitude and longitude coordinates are listed below in the table.
Ant-Man Locations Map
Ant-Man Locations Table
| Location Name | Latitude | Longitude |
| --- | --- | --- |
| 239 Capitol Ave SE | 33.747025 | -84.387955 |
| 420 Jones St | 37.785225 | -122.412743 |
| 601 Buena Vista Ave W | 37.766972 | -122.443977 |
| 840 Clemont Dr NE | 33.783318 | -84.360039 |
| Buena Vista Park | 37.768669 | -122.441650 |
| Conzelman Rd | 37.827106 | -122.499283 |
| Peachtree City | 33.392002 | -84.579109 |
| Pinewood Atlanta Studios | 33.472927 | -84.513138 |
| St. Cecilia | 33.851112 | -84.361115 |
| Tenderloin | 37.784958 | -122.415993 |
Related Movies