Basic Instinct Locations
A drama-thriller mystery film Basic Instinct stars Michael Douglas, Sharon Stone, George Dzundza, Jeanne Tripplehorn, and Wayne Knight. Directed by Paul Verhoeven, written by Joe Eszterhas, and produced by Alan Marshall and Mario Kassar, the film premiered in Los Angeles on March 18, 1992, was released on March 20, 1992, in the US, and grossed $352.9 million against a $49 million budget. It also was nominated for 2 Academy Awards, including "Best Music, Original Score" (Jerry Goldsmith). Basic Instinct was shot in San Francisco, California, USA. Catherine Tramell's mansion was located at 2930 Vallejo St, Pacific Heights. The exterior scenes of Nick Curran's apartment took place at 1158 Montgomery St, Telegraph Hill.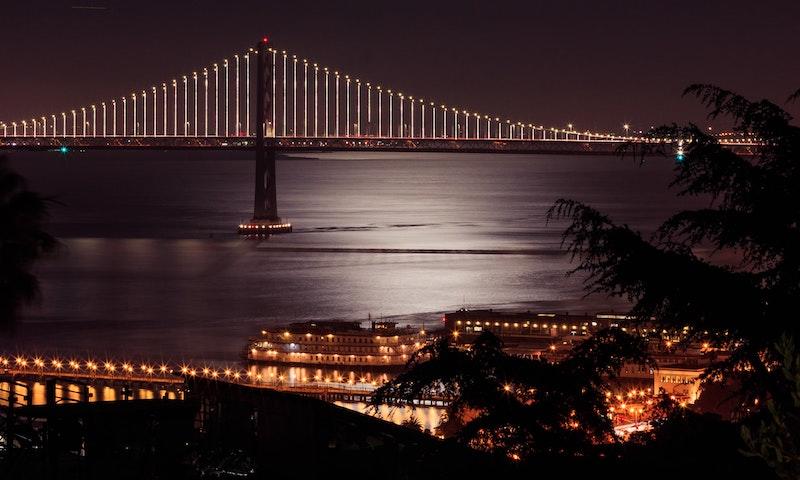 Telegraph Hill, San Francisco, USA. Photo by Alex Bierwagen on Unsplash.
Where was Basic Instinct Filmed?
Basic Instinct was filmed in 1158 Montgomery St, 157 Spindrift Rd, 2102 Broadway, 2104 Broadway, 2201 Broadway, 26 Liberty St, 280 7th St, 2930 Vallejo St, Big Sur, Bixby Creek Bridge, Carmel Valley, Carmel-by-the-Sea, Chinatown, Dominican University of California, Embarcadero, Garrapata Beach, Gibb St, Hall of Justice, Kearney St and North Beach.
The complete list of the locations with latitude and longitude coordinates are listed below in the table.
Basic Instinct Locations Map
Basic Instinct Locations Table
| Location Name | Latitude | Longitude |
| --- | --- | --- |
| 1158 Montgomery St | 37.800003 | -122.404022 |
| 157 Spindrift Rd | 36.496094 | -121.938881 |
| 2102 Broadway | 37.794933 | -122.432106 |
| 2104 Broadway | 37.794960 | -122.432076 |
| 2201 Broadway | 37.811157 | -122.267395 |
| 26 Liberty St | 38.232662 | -122.642487 |
| 280 7th St | 37.776829 | -122.408569 |
| 2930 Vallejo St | 37.794121 | -122.445786 |
| Big Sur | 36.273808 | -121.815018 |
| Bixby Creek Bridge | 36.371403 | -121.901810 |
| Carmel Valley | 36.489468 | -121.734528 |
| Carmel-by-the-Sea | 36.554581 | -121.924026 |
| Chinatown | 37.795017 | -122.407303 |
| Dominican University of California | 37.980011 | -122.513184 |
| Embarcadero | 37.793125 | -122.408470 |
| Garrapata Beach | 36.422096 | -121.914833 |
| Gibb St | 37.796070 | -122.404442 |
| Hall of Justice | 37.775288 | -122.403992 |
| Kearney St | 37.801811 | -122.406342 |
| North Beach | 37.800308 | -122.410416 |
| Oakland | 37.796780 | -122.234406 |
| Petaluma | 38.247238 | -122.634277 |
| Pier 7 | 37.799473 | -122.395546 |
| Rohnert Park | 38.349682 | -122.703049 |
| San Rafael | 37.983147 | -122.530533 |
| SoMa | 37.779430 | -122.409523 |
| Steinhart Aquarium | 37.769615 | -122.466164 |
| Tosca Cafe | 37.797604 | -122.405998 |
| Warner Bros. Studios | 34.147968 | -118.337837 |
| Yerba Buena Center for the Arts | 37.785641 | -122.402260 |
Related Movies