Baywatch (TV Series) Locations
An American action-adventure crime drama television series created by Michael Berk, Gregory J. Bonann, and Douglas Schwartz, Baywatch was released from 1989 to 2001. It became the most-watched television show ever. Starring David Hasselhoff, Pamela Anderson, Yasmine Bleeth, Jeremy Jackson, Michael Newman, Chris Fiore, Gregory Alan Williams, and Alexandra Paul, the series ran for 11 seasons and 242 episodes. Baywatch was Chandler and Joey's favourite television show on Friends. Baywatch was shot in California and Hawaii, USA. Filming locations included Los Angeles, Long Beach, and O'ahu.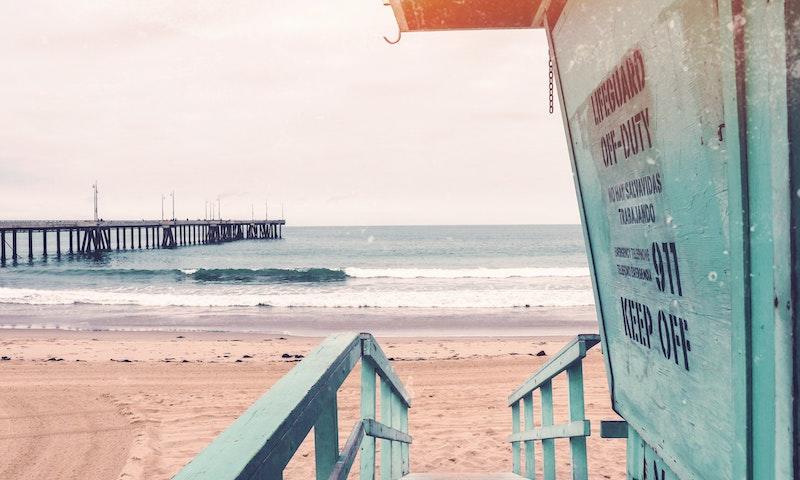 Venice, Los Angeles, CA, USA. Photo by Viviana Rishe on Unsplash.
Where was Baywatch (TV Series) Filmed?
Baywatch (TV Series) was filmed in Hawaii Film Studio (Closed), Honolulu, The Culver Studios, The Queen Mary, Venice Beach and Will Rogers State Beach.
The complete list of the locations with latitude and longitude coordinates are listed below in the table.
Baywatch (TV Series) Locations Map
Baywatch (TV Series) Locations Table
| Location Name | Latitude | Longitude |
| --- | --- | --- |
| Hawaii Film Studio (Closed) | 21.269501 | -157.799026 |
| Honolulu | 21.313137 | -157.828094 |
| The Culver Studios | 34.024086 | -118.393021 |
| The Queen Mary | 33.752708 | -118.190353 |
| Venice Beach | 33.993656 | -118.481171 |
| Will Rogers State Beach | 34.040581 | -118.562729 |
Related TV Series