Beckett Locations
An action crime drama film Beckett stars John David Washington, Boyd Holbrook, Vicky Krieps, Daphne Alexander, Alicia Vikander, Yorgos Pirpassopoulos, Olga Spyraki, and Panos Koronis. Directed by Ferdinando Cito Filomarino, written by Kevin A. Rice, from a story by Filomarino, scored by Ryuichi Sakamoto, the film will be premiered at the Locarno Film Festival on August 4, 2021, and released on August 13, 2021, on Netflix. While vacationing in Greece with his girlfriend, an American tourist finds himself as a target of a manhunt after a car accident. Beckett was shot on locations in Greece. The train station scenes took place in Trikala (Τρίκαλα) which is located in northwestern Thessaly.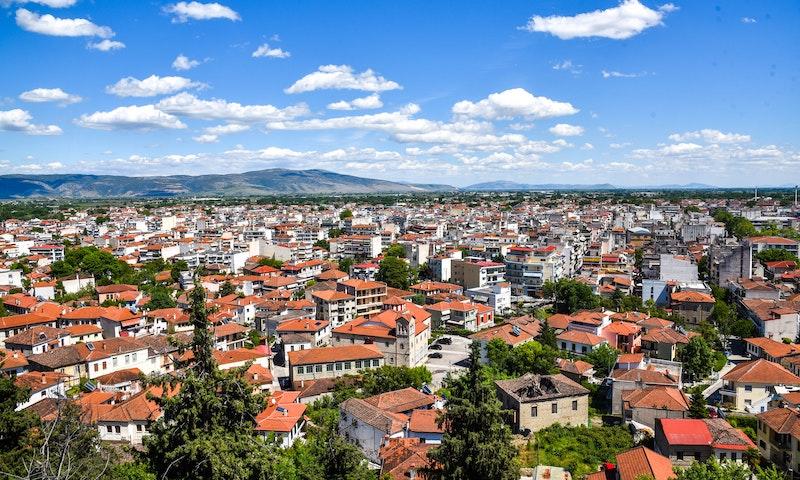 Trikala, Greece. Photo by THEODOROS LAKIARAS on Unsplash.
Where was Beckett Filmed?
Beckett was filmed in Athens (Αθήνα), Ioannina (Ιωάννινα) and Trikala (Τρίκαλα).
The complete list of the locations with latitude and longitude coordinates are listed below in the table.
Beckett Locations Map
Beckett Locations Table
| Location Name | Latitude | Longitude |
| --- | --- | --- |
| Athens (Αθήνα) | 37.990864 | 23.723047 |
| Ioannina (Ιωάννινα) | 39.666576 | 20.848089 |
| Trikala (Τρίκαλα) | 39.560307 | 21.761200 |
Related Movies