Black Mirror: Bandersnatch Locations
Written by Charlie Brooker, directed by David Slade, Black Mirror: Bandersnatch is an interactive drama fantasy mystery film that was digitally released on 28 December 2018, on Netflix. Starring Fionn Whitehead, Will Poulter, Craig Parkinson, Alice Lowe, and Asim Chaudhry, the film is set in 1984 and follows a young programmer who adapts a video game from a novel named 'Bandersnatch'. The film won the "Outstanding Television Movie" Award at the 2019 Primetime Emmy Awards. Black Mirror: Bandersnatch was shot in London, England, UK. The Sugden House, located at Devereux Drive, Watford was used as Stefan's house in the film.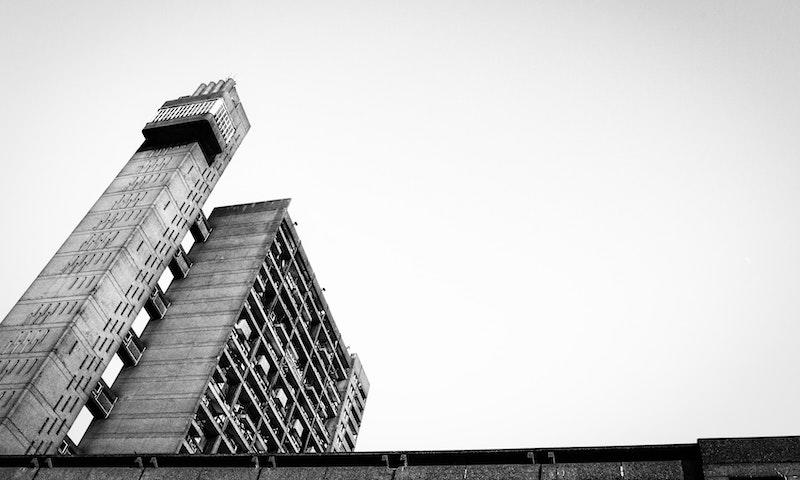 Trellick Tower, London, UK. Photo by Dan Seddon on Unsplash.
Where was Black Mirror: Bandersnatch Filmed?
Black Mirror: Bandersnatch was filmed in Finsbury Health Centre, No. 1 Croydon, St. George's Walk, The Sugden House and Trellick Tower.
The complete list of the locations with latitude and longitude coordinates are listed below in the table.
Black Mirror: Bandersnatch Locations Map
Black Mirror: Bandersnatch Locations Table
| Location Name | Latitude | Longitude |
| --- | --- | --- |
| Finsbury Health Centre | 51.524864 | -0.108956 |
| No. 1 Croydon | 51.374981 | -0.091282 |
| St. George's Walk | 51.372932 | -0.098572 |
| The Sugden House | 51.673508 | -0.419750 |
| Trellick Tower | 51.523899 | -0.205963 |
Related Movies