Black Summer Locations
Created by Karl Schaefer and John Hyams, based on 'Z Nation' by Schaefer and Craig Engler, Black Summer is an American action horror drama streaming television series that was released on April 11, 2019, on Netflix. Starring Jaime King, Justin Chu Cary, Christine Lee, Sal Velez Jr., Linda Kee, Kelsey Flower, Erika Hau, Zoe Marlett, Bobby Naderi, Chantelle Han, Gwynyth Walsh, and Manuel Rodriguez-Saenz, the second season of the series was released on June 17, 2021. Black Summer was mainly shot in various locations of Alberta, Canada.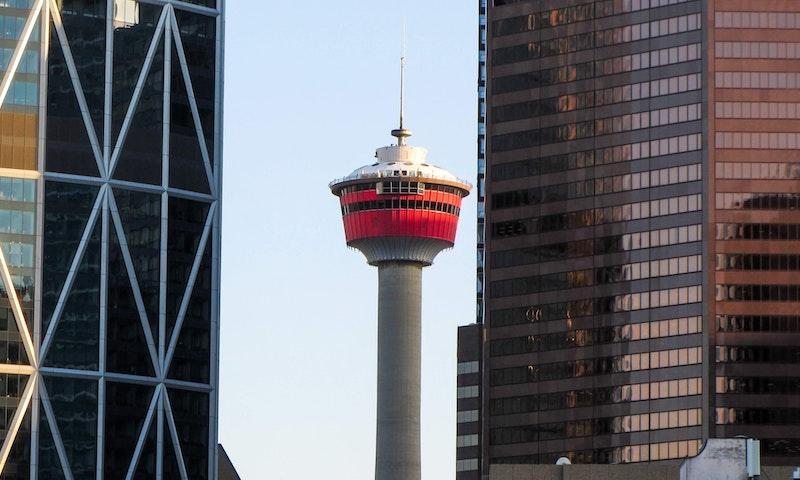 Calgary, Alberta, Canada. Photo by Justin Hu on Unsplash.
Where was Black Summer Filmed?
Black Summer was filmed in Beiseker, Calgary, Calgary Stampede, Calgary Tower, Cochrane, High River, Irricana, McMahon Stadium and Queen Elizabeth High School.
The complete list of the locations with latitude and longitude coordinates are listed below in the table.
Black Summer Locations Map
Black Summer Locations Table
| Location Name | Latitude | Longitude |
| --- | --- | --- |
| Beiseker | 51.384949 | -113.538437 |
| Calgary | 51.040977 | -114.106674 |
| Calgary Stampede | 51.037838 | -114.053780 |
| Calgary Tower | 51.044304 | -114.063080 |
| Cochrane | 51.192417 | -114.470123 |
| High River | 50.576912 | -113.875496 |
| Irricana | 51.322647 | -113.607437 |
| McMahon Stadium | 51.070347 | -114.121674 |
| Queen Elizabeth High School | 51.057426 | -114.102180 |
Related TV Series