Blonde Locations
Written and directed by Andrew Dominik, based on the 2000 best-selling fictional novel of the same name by Joyce Carol Oates, Blonde is an American biographical romantic drama movie that premiered at the 79th Venice International Film Festival on September 8, 2022, and was digitally released by Netflix on September 28, 2022. It stars Ana de Armas, Adrien Brody, Bobby Cannavale, Xavier Samuel, and Julianne Nicholson. The film is a fictionalized take on the life of American actress Marilyn Monroe. Blonde was shot in Los Angeles, California, United States. The Gentlemen Prefer Blondes premiere took place at Los Angeles Theatre, 615 S Broadway.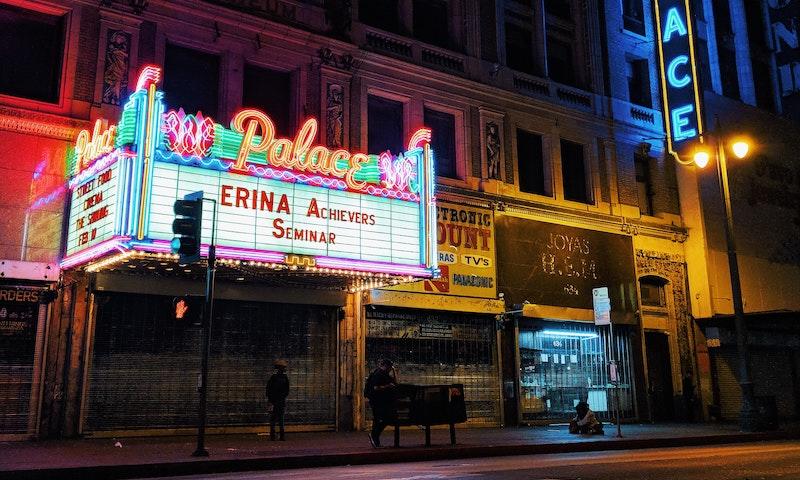 Los Angeles. Photo by Anthony A on Unsplash.
Where was Blonde Filmed?
Blonde was filmed in El Matador Beach, Los Angeles, Los Angeles Theatre and Raleigh Studios Hollywood.
The complete list of the locations with latitude and longitude coordinates are listed below in the table.
Blonde Locations Map
Blonde Locations Table
| Location Name | Latitude | Longitude |
| --- | --- | --- |
| El Matador Beach | 34.037991 | -118.874779 |
| Los Angeles | 34.062214 | -118.297440 |
| Los Angeles Theatre | 34.046467 | -118.252724 |
| Raleigh Studios Hollywood | 34.083347 | -118.317749 |
Related Movies