Boardwalk Empire Locations
Boardwalk Empire is an American historical crime drama television series developed by Terence Winter and based on 'Boardwalk Empire: The Birth, High Times, and Corruption of Atlantic City' by Nelson Johnson. Starring Steve Buscemi, Kelly Macdonald, Michael Shannon, Shea Whigham, Stephen Graham, Vincent Piazza, Michael Kenneth Williams, Paul Sparks, and Gretchen Mol, the series was released on HBO from September 19, 2010, to October 26, 2014, ran for 5 seasons, 56 episodes, and won 2 Golden Globes including Best Television Series - Drama. Boardwalk Empire was mainly shot in New York City, New York, USA. Filming locations included Westchester Country Club, Gramercy Park, Ditmas Park, Seguine Equestrian Center, Miller Field, and Woolworth Estate. Filming also took place at Steiner Studios in Brooklyn.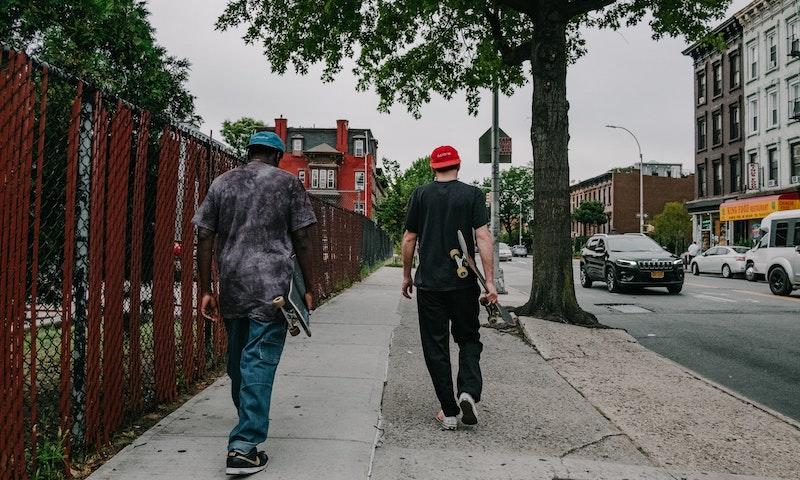 Bedford-Stuyvesant, New York. Photo by Glodi Miessi on Unsplash.
Where was Boardwalk Empire Filmed?
Boardwalk Empire was filmed in Bedford-Stuyvesant, Catalpa Ave, Clinton Ave, Cortlandt Alley, Ditmas Park, Fairview Ave, Gold St, Gramercy Park, Housman Ave, Knox Pl, Miller Field, Nassau St, Richmond Terrace, Ridgewood, Seguine Equestrian Center, Staten Island, Steiner Studios, Stuyvesant Heights, Sylvan Terrace and Vinegar Hill.
The complete list of the locations with latitude and longitude coordinates are listed below in the table.
Boardwalk Empire Locations Map
Boardwalk Empire Locations Table
| Location Name | Latitude | Longitude |
| --- | --- | --- |
| Bedford-Stuyvesant | 40.687916 | -73.943504 |
| Catalpa Ave | 40.703400 | -73.897713 |
| Clinton Ave | 40.690125 | -73.968330 |
| Cortlandt Alley | 40.718323 | -74.001930 |
| Ditmas Park | 40.639217 | -73.966171 |
| Fairview Ave | 40.616421 | -74.118736 |
| Gold St | 40.699108 | -73.983086 |
| Gramercy Park | 40.735691 | -73.986031 |
| Housman Ave | 40.635899 | -74.148575 |
| Knox Pl | 40.615707 | -74.116554 |
| Miller Field | 40.567348 | -74.099060 |
| Nassau St | 40.698387 | -73.984055 |
| Richmond Terrace | 40.640079 | -74.130524 |
| Ridgewood | 40.704453 | -73.909203 |
| Seguine Equestrian Center | 40.514450 | -74.197433 |
| Staten Island | 40.581181 | -74.171654 |
| Steiner Studios | 40.700516 | -73.966927 |
| Stuyvesant Heights | 40.682308 | -73.935760 |
| Sylvan Terrace | 40.834667 | -73.939377 |
| Vinegar Hill | 40.703800 | -73.983025 |
| Washington Heights | 40.842148 | -73.941277 |
| Westchester Country Club | 40.997833 | -73.698921 |
| Woolworth Estate | 40.875568 | -73.643723 |
Related TV Series