Borat Subsequent Moviefilm Locations
Borat Subsequent Moviefilm: Delivery of Prodigious Bribe to American Regime for Make Benefit Once Glorious Nation of Kazakhstan is a comedy film and mockumentary directed by Jason Woliner, written by Peter Baynham, Jena Friedman, Anthony Hines, Lee Kern, Dan Mazer, Erica Rivinoja, Dan Swimer, and Sacha Baron Cohen from the story by Nina Pedrad. Starring Sacha Baron Cohen, Ken Davitian, Rudy Giuliani, and Mike Pence, the film is a follow-up film to the 2006 comedy "Borat: Cultural Learnings of America for Make Benefit Glorious Nation of Kazakhstan". It was released on 23 October 2020 (USA), and won two Golden Globes including "Best Motion Picture - Musical or Comedy". Borat Subsequent Moviefilm was shot in Greenville and Spartanburg, South Carolina, USA. Filming also took place in Los Angeles, California.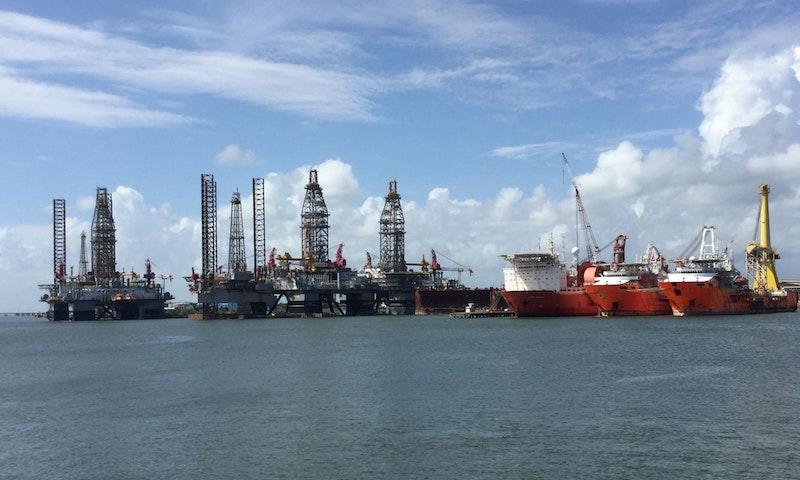 Galveston, TX, USA. Photo by Linda Finkin on Unsplash.
Where was Borat Subsequent Moviefilm Filmed?
Borat Subsequent Moviefilm was filmed in Adel, Galveston, Gaylord National Resort & Convention Center, Greenville, Lakewood, Los Angeles, Manhattan, Marietta, Olympia, Spartanburg and Valea Albestiului.
The complete list of the locations with latitude and longitude coordinates are listed below in the table.
Borat Subsequent Moviefilm Locations Map
Borat Subsequent Moviefilm Locations Table
| Location Name | Latitude | Longitude |
| --- | --- | --- |
| Adel | 31.135525 | -83.429207 |
| Galveston | 29.242159 | -94.924400 |
| Gaylord National Resort & Convention Center | 38.781425 | -77.016808 |
| Greenville | 34.853306 | -82.396439 |
| Lakewood | 47.170143 | -122.523148 |
| Los Angeles | 34.051075 | -118.264282 |
| Manhattan | 40.769878 | -73.983292 |
| Marietta | 33.951229 | -84.551140 |
| Olympia | 47.045300 | -122.910309 |
| Spartanburg | 34.949387 | -81.936447 |
| Valea Albestiului | 46.215740 | 24.846273 |
Related Movies