Braindead Locations
Braindead, also known as Dead Alive, is a New Zealand comedy fantasy horror film directed by Peter Jackson and written by Stephen Sinclair, Jackson, and Frances Walsh. Starring Timothy Balme, Diana Peñalver, Elizabeth Moody, and Ian Watkin, the film was released on 13 August 1992 in New Zealand and on 12 February 1993 in the United States and distributed by ORO Films. Braindead was shot in Wellington and Wairarapa, New Zealand. Lionel's house was located at 12 Hinau Road, Hataitai. Wellington Botanic Garden at 101 Glenmore Street, was among the filming locations. The cemetery scene took place at Karori Cemetery.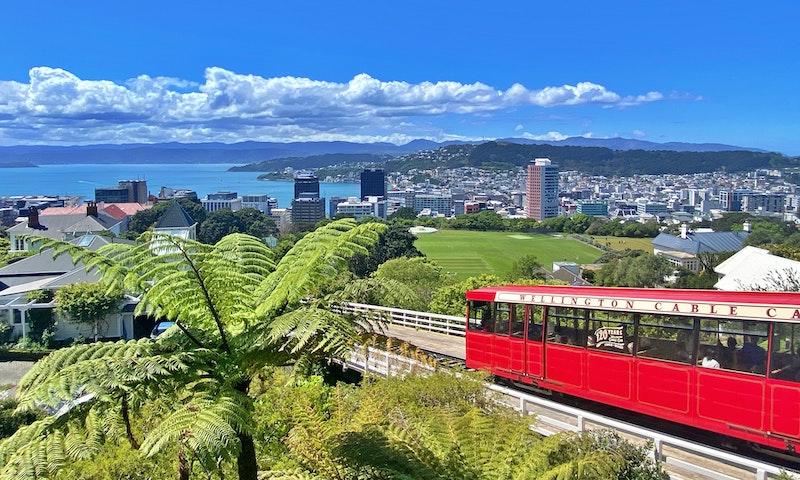 Wellington Botanic Garden. Photo by Suzi Kim on Unsplash.
Where was Braindead Filmed?
Braindead was filmed in 12 Hinau Rd, Karori, Karori Cemetery, Putangirua Pinnacles, Sutherland Rd & Rodrigo Rd, Wellington, Wellington Botanic Garden and Wellington Zoo.
The complete list of the locations with latitude and longitude coordinates are listed below in the table.
Braindead Locations Map
Braindead Locations Table
| Location Name | Latitude | Longitude |
| --- | --- | --- |
| 12 Hinau Rd | -41.302826 | 174.791565 |
| Karori | -41.285191 | 174.729309 |
| Karori Cemetery | -41.280327 | 174.751190 |
| Putangirua Pinnacles | -41.445522 | 175.247894 |
| Sutherland Rd & Rodrigo Rd | -41.322544 | 174.788788 |
| Wellington | -41.269623 | 174.706833 |
| Wellington Botanic Garden | -41.282906 | 174.766510 |
| Wellington Zoo | -41.319462 | 174.784531 |
Related Movies