Cheers Locations
An American comedy-drama sitcom TV Series Cheers was released on NBC from September 30, 1982, to May 20, 1993. Starring Ted Danson, Shelley Long, Rhea Perlman, Nicholas Colasanto, George Wendt, Kirstie Alley, John Ratzenberger, Kelsey Grammer, Bebe Neuwirth, and Woody Harrelson, and created by Glen and Les Charles and James Burrows, it ran for 11 seasons / 275 episodes. The series became one of the most popular series and won 28 Primetime Emmy Awards. Cheers was shot in Boston, Massachusetts, USA. Filming also took place at Paramount Studios in Los Angeles, California. The interiors of Cheers bar were filmed at 84 Beacon Street in the Beacon Hill neighborhood of Boston. Today, it is a very popular tourist attraction with a gift shop nearby.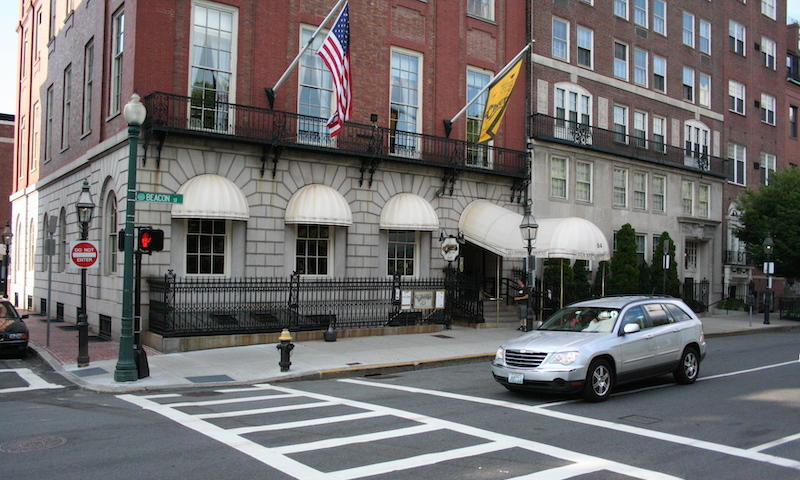 Cheers Beacon Hill. Photo by Ryaninprogress at English Wikipedia.
Where was Cheers Filmed?
Cheers was filmed in 14 Chestnut St (Frasier and Lilith Crane's House), Boston, Cheers and Paramount Studios.
The complete list of the locations with latitude and longitude coordinates are listed below in the table.
Cheers Locations Map
Cheers Locations Table
| Location Name | Latitude | Longitude |
| --- | --- | --- |
| 14 Chestnut St (Frasier and Lilith Crane's House) | 42.357578 | -71.066994 |
| Boston | 42.370850 | -71.107300 |
| Cheers | 42.355911 | -71.071358 |
| Paramount Studios | 34.083698 | -118.319489 |
Related TV Series