Clickbait Locations
An American-Australian crime drama mystery thriller TV miniseries Clickbait is created by Tony Ayres and Christian White. Starring Zoe Kazan, Betty Gabriel, Phoenix Raei, Abraham Lim, Adrian Grenier, Motell G Foster, and Jessie Collins, the series was released on August 25, 2021, on Netflix. It consists of eight episodes. Clickbait was shot in and around Melbourne, Victoria, Australia, while some scenes took place in the San Francisco Bay Area and Oakland, CA. The mosque scenes were filmed in Sunshine, Melbourne.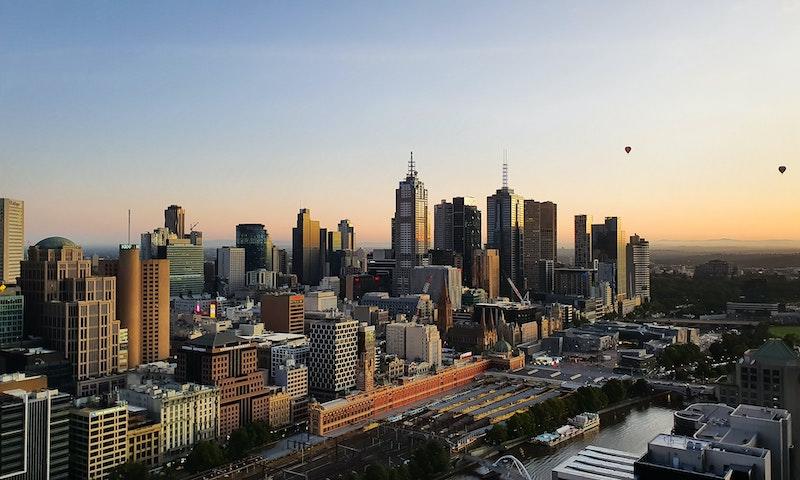 Melbourne, Australia. Photo by Urlaubstracker on Unsplash.
Where was Clickbait Filmed?
Clickbait was filmed in Broadmeadows, Coburg, Docklands Studios Melbourne, Fitzroy, Melbourne, Newport, North Melbourne and Sunshine.
The complete list of the locations with latitude and longitude coordinates are listed below in the table.
Clickbait Locations Map
Clickbait Locations Table
| Location Name | Latitude | Longitude |
| --- | --- | --- |
| Broadmeadows | -37.681355 | 144.919998 |
| Coburg | -37.742455 | 144.957092 |
| Docklands Studios Melbourne | -37.814507 | 144.935760 |
| Fitzroy | -37.800255 | 144.975754 |
| Melbourne | -37.752239 | 144.920639 |
| Newport | -37.841808 | 144.878860 |
| North Melbourne | -37.797493 | 144.942841 |
| Sunshine | -37.785469 | 144.830154 |
Related TV Series