Day of the Dead Locations
Written and directed by George A. Romero, produced by Richard P. Rubinstein, Day of the Dead is a horror-thriller zombie movie released on July 19, 1985, in the United States. Starring Lori Cardille, Terry Alexander, Joseph Pilato, Jarlath Conroy, Anthony Dileo Jr., Richard Liberty, Sherman Howard, and Gary Howard Klar, the film is the lowest-grossing movie in Romero's "Dead" trilogy with $34 million against a $4 million budget. Day of the Dead was shot on location in Florida and Pennsylvania, USA.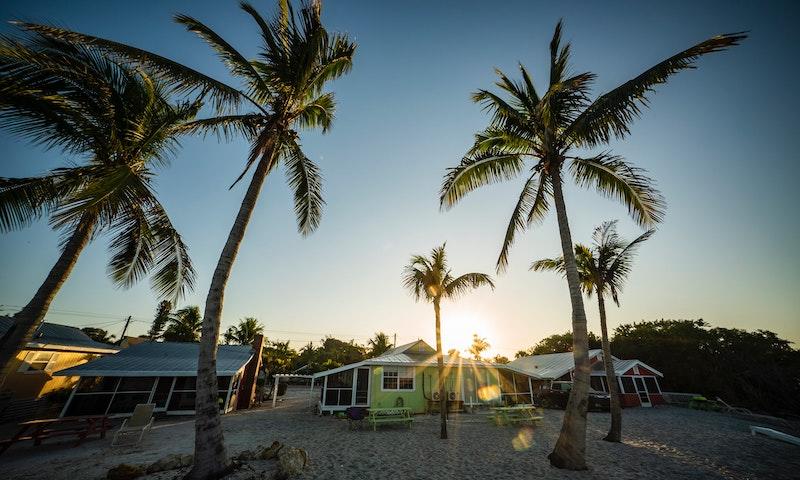 Sanibel Island. Photo by Jesse Adair on Unsplash.
Where was Day of the Dead Filmed?
Day of the Dead was filmed in Bowman's Beach Helistop, Fort Myers, Gateway Commerce Center (Wampum Mine), Monroeville, Nike Missile Site, Pittsburgh, Sanibel Island and Wampum.
The complete list of the locations with latitude and longitude coordinates are listed below in the table.
Day of the Dead Locations Map
Day of the Dead Locations Table
| Location Name | Latitude | Longitude |
| --- | --- | --- |
| Bowman's Beach Helistop | 26.462650 | -82.155098 |
| Fort Myers | 26.633291 | -81.856552 |
| Gateway Commerce Center (Wampum Mine) | 40.874928 | -80.330635 |
| Monroeville | 40.424900 | -79.778893 |
| Nike Missile Site | 40.483910 | -80.164322 |
| Pittsburgh | 40.441860 | -80.005379 |
| Sanibel Island | 26.445454 | -82.116928 |
| Wampum | 40.887856 | -80.338890 |
Related Movies