Death on the Nile Locations
Death on the Nile is a crime drama mystery thriller film directed by Kenneth Branagh, written by Michael Green, and based on the novel of the same name by Agatha Christie. Starring Gal Gadot, Armie Hammer, Rose Leslie, Kenneth Branagh, Sophie Okonedo, Annette Bening, Emma Mackey, Letitia Wright, Jennifer Saunders, and Russell Brand, the film follows detective Hercule Poirot who must find the murderer of a young heiress while on his vacation on the Nile. The film was released by 20th Century Studios on February 11, 2022, in the USA and the UK. Death on the Nile was shot at Longcross Studios in Surrey, England, UK. The location shooting of the film took place in Egypt.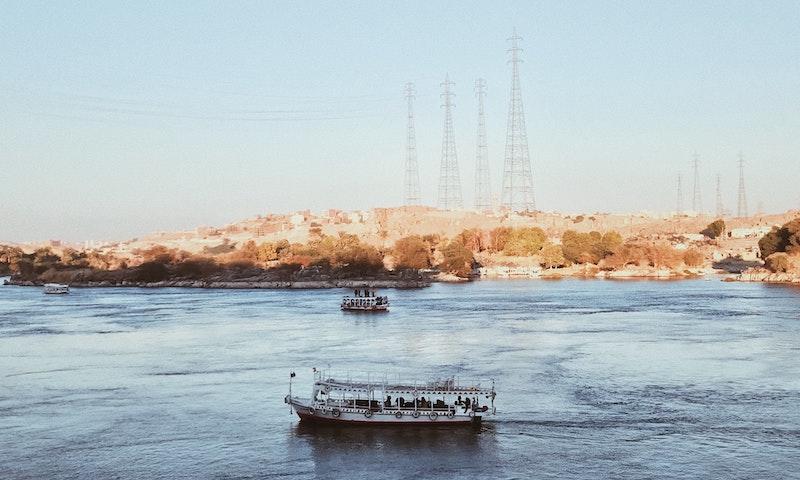 Aswan, Egypt. Photo by Abdullah Omar on Unsplash.
Where was Death on the Nile Filmed?
Death on the Nile was filmed in Aswan (أسوان), Cairo (القاهرة), Clevedon Marine Lake, Cotswold Country Park & Beach, Longcross Studios and Luxor (الأقصر).
The complete list of the locations with latitude and longitude coordinates are listed below in the table.
Death on the Nile Locations Map
Death on the Nile Locations Table
| Location Name | Latitude | Longitude |
| --- | --- | --- |
| Aswan (أسوان) | 24.088926 | 32.892166 |
| Cairo (القاهرة) | 30.045849 | 31.234632 |
| Clevedon Marine Lake | 51.436001 | -2.868809 |
| Cotswold Country Park & Beach | 51.661594 | -1.964792 |
| Longcross Studios | 51.383095 | -0.593778 |
| Luxor (الأقصر) | 25.698484 | 32.640881 |
Related Movies