Dexter: New Blood Locations
The reboot of the acclaimed series "Dexter" (October 1, 2006 - September 22, 2013) and based on Dexter novels written by Jeff Lindsay, the crime drama mystery miniseries Dexter: New Blood was released on November 7, 2021, on Showtime. Developed by Clyde Phillips, the series stars Michael C. Hall, Jack Alcott, Julia Jones, Johnny Sequoyah, Alano Miller, Jennifer Carpenter, and Clancy Brown. Dexter: New Blood was shot in Shelburne Falls, Massachusetts, United States. Some filming also took place at New England Studios which is located at 100 Studio Way, Devens.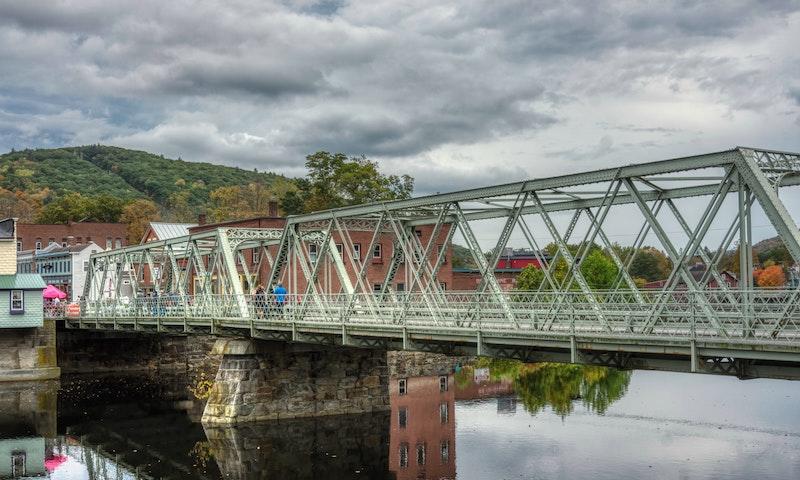 Shelburne Falls, MA, USA. Photo by Yuval Zukerman on Unsplash.
Where was Dexter: New Blood Filmed?
Dexter: New Blood was filmed in Devens, Franklin County, Middlesex, New England Studios, Shelburne Falls and Worcester.
The complete list of the locations with latitude and longitude coordinates are listed below in the table.
Dexter: New Blood Locations Map
Dexter: New Blood Locations Table
| Location Name | Latitude | Longitude |
| --- | --- | --- |
| Devens | 42.545200 | -71.621101 |
| Franklin County | 42.588928 | -72.692871 |
| Middlesex | 42.481312 | -71.447975 |
| New England Studios | 42.539295 | -71.629768 |
| Shelburne Falls | 42.603127 | -72.742165 |
| Worcester | 42.274616 | -71.834221 |
Related TV Series