Don't Look Up Locations
Don't Look Up is an American political comedy movie written and directed by Adam McKay, based on a story by David Sirota. Starring Leonardo DiCaprio, Jennifer Lawrence, Chris Evans, Timothée Chalamet, Cate Blanchett, Meryl Streep, Jonah Hill, Melanie Lynskey, Ron Perlman, and Matthew Perry, the film is produced by Hyperobject Industries and was digitally released on Netflix on December 24, 2021. Don't Look Up was shot on location in Boston, Massachusetts, USA. Wheaton College located at 26 E Main Street, Norton, MA was also among the filming locations.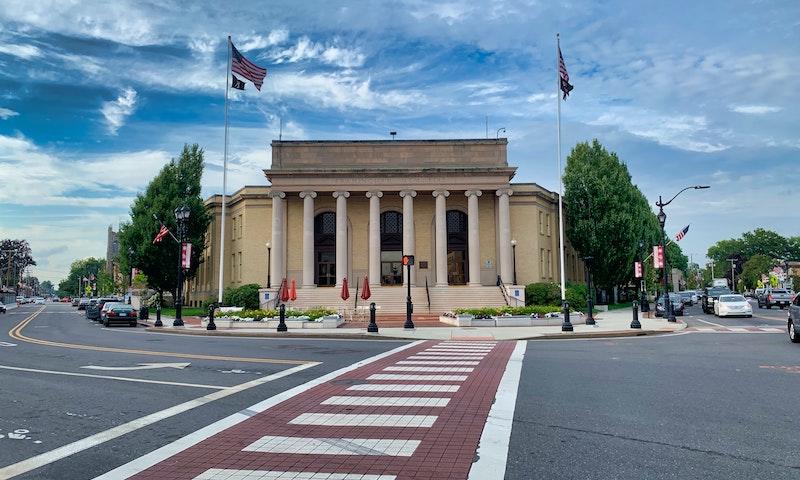 Framingham, MA, USA. Photo by Christopher Ryan on Unsplash.
Where was Don't Look Up Filmed?
Don't Look Up was filmed in Battleship Cove, Boston, Brockton, Chris Gasbarro's Fine Wine & Spirits, Fall River, Framingham, North Attleboro, Norton, South Weymouth, Washington and Wheaton College.
The complete list of the locations with latitude and longitude coordinates are listed below in the table.
Don't Look Up Locations Map
Don't Look Up Locations Table
| Location Name | Latitude | Longitude |
| --- | --- | --- |
| Battleship Cove | 41.704784 | -71.161652 |
| Boston | 42.363331 | -71.061890 |
| Brockton | 42.087276 | -71.036293 |
| Chris Gasbarro's Fine Wine & Spirits | 41.941338 | -71.348106 |
| Fall River | 41.704082 | -71.152321 |
| Framingham | 42.308929 | -71.445801 |
| North Attleboro | 41.979084 | -71.349411 |
| Norton | 41.966606 | -71.188126 |
| South Weymouth | 42.175308 | -70.950897 |
| Washington | 38.904354 | -77.055328 |
| Wheaton College | 41.967209 | -71.184502 |
Related Movies