Ethos (Bir Baskadir) Locations
Ethos (Bir Baskadir in Turkish) is a Turkish drama mini-series written and directed by Berkun Oya. Starring Öykü Karayel, Fatih Artman, Funda Eryigit, Defne Kayalar, Settar Tanriögen, Tülin Özen, Bige Önal, Nesrin Cavadzade, and Alican Yücesoy, the series follows a group of people from different socio-cultural backgrounds living in Istanbul. It was released on Netflix on 12 November 2020, ran for 8 episodes. Bir Baskadir was shot in Sisli and Beykoz, Istanbul, Turkey. Filming also took place in Canakkale.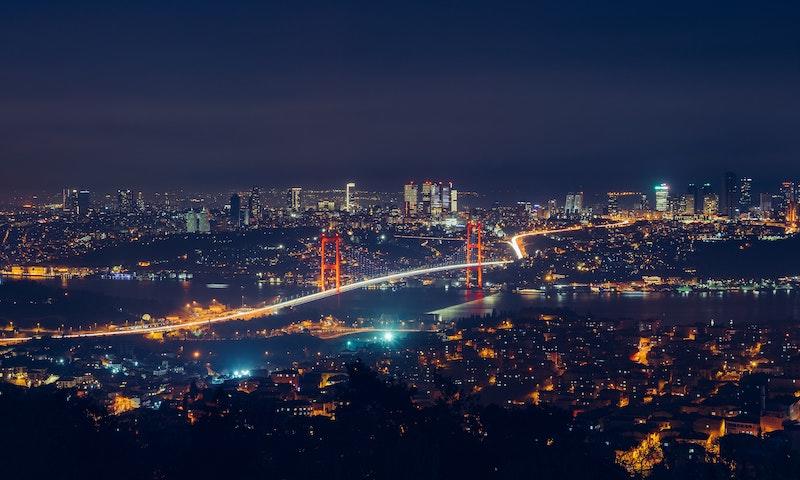 Istanbul, Turkey. Photo by Osman Köycü on Unsplash.
Where was Ethos (Bir Baskadir) Filmed?
Ethos (Bir Baskadir) was filmed in Canakkale, Istanbul, Sisli and Tokatköy (Beykoz).
The complete list of the locations with latitude and longitude coordinates are listed below in the table.
Ethos (Bir Baskadir) Locations Map
Ethos (Bir Baskadir) Locations Table
| Location Name | Latitude | Longitude |
| --- | --- | --- |
| Canakkale | 40.147915 | 26.407206 |
| Istanbul | 41.079243 | 28.938702 |
| Sisli | 41.064922 | 28.978256 |
| Tokatköy (Beykoz) | 41.159630 | 29.093451 |
Related TV Series