Face/Off Locations
Directed by John Woo, written by Mike Werb and Michael Colleary, starring John Travolta, Nicolas Cage, Joan Allen, Gina Gershon, Alessandro Nivola, Nick Cassavetes, and Colm Feore, Face/Off is an American action thriller sci-fi film that was released on June 27, 1997, grossed $245.7 million worldwide, and nominated for an Oscar. Face/Off was shot in various cities in California such as Los Angeles, Agoura Hills, Baldwin Park, Malibu, and Victorville. Archer's family home was located at 326 Swarthmore Ave, Pacific Palisades. Walsh Institute was located at 33583 Mulholland Highway, Malibu.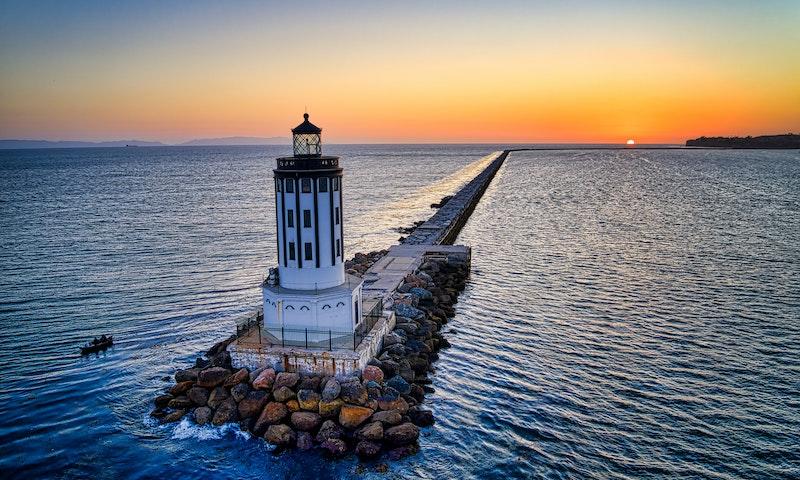 San Pedro, Los Angeles, CA, USA. Photo by Cameron Venti on Unsplash.
Where was Face/Off Filmed?
Face/Off was filmed in 326 N Swarthmore Ave, 33583 Mulholland Hwy, Agoura Hills, Baldwin Park, Cabrillo Beach, Downtown Los Angeles, Kaiser Permanente Baldwin Park Medical Center, Los Angeles Convention Center, Los Angeles Police Department - Northeast Police Station, Pacific Electric Building, Pacific Palisades, San Pedro, San Pedro Bay, San Pedro Harbor and Southern California Logistics Airport.
The complete list of the locations with latitude and longitude coordinates are listed below in the table.
Face/Off Locations Map
Face/Off Locations Table
| Location Name | Latitude | Longitude |
| --- | --- | --- |
| 326 N Swarthmore Ave | 34.036415 | -118.528534 |
| 33583 Mulholland Hwy | 34.088280 | -118.883545 |
| Agoura Hills | 34.153759 | -118.769188 |
| Baldwin Park | 34.087223 | -117.983299 |
| Cabrillo Beach | 33.711109 | -118.283401 |
| Downtown Los Angeles | 34.045177 | -118.251366 |
| Kaiser Permanente Baldwin Park Medical Center | 34.065525 | -117.986000 |
| Los Angeles Convention Center | 34.040333 | -118.269646 |
| Los Angeles Police Department - Northeast Police Station | 34.119453 | -118.250168 |
| Pacific Electric Building | 34.045185 | -118.251038 |
| Pacific Palisades | 34.040356 | -118.528488 |
| San Pedro | 33.739048 | -118.301407 |
| San Pedro Bay | 33.733818 | -118.203751 |
| San Pedro Harbor | 33.731590 | -118.285988 |
| Southern California Logistics Airport | 34.583950 | -117.378784 |
Related Movies