Fast Five Locations
An American action-crime thriller film Fast Five is the sequel to 2009's Fast & Furious. Starring Vin Diesel, Dwayne Johnson, Paul Walker, Jordana Brewster, Matt Schulze, Tyrese Gibson, Gal Gadot, Chris "Ludacris" Bridges, Sung Kang, Tego Calderón, and Don Omar, the film is also the fifth installment in the franchise. Directed by Justin Lin, written by Chris Morgan, and based on the characters created by Gary Scott Thompson, the film premiered in Rio de Janeiro on April 15, 2011, was released on April 29, 2011, in the US, and grossed $626.1 million worldwide. It became one of the highest-grossing films of 2011. Fast Five was shot in Brazil, the US, and Puerto Rico. The train scene was filmed in Rice, California. The shooting also took place in Rio de Janeiro.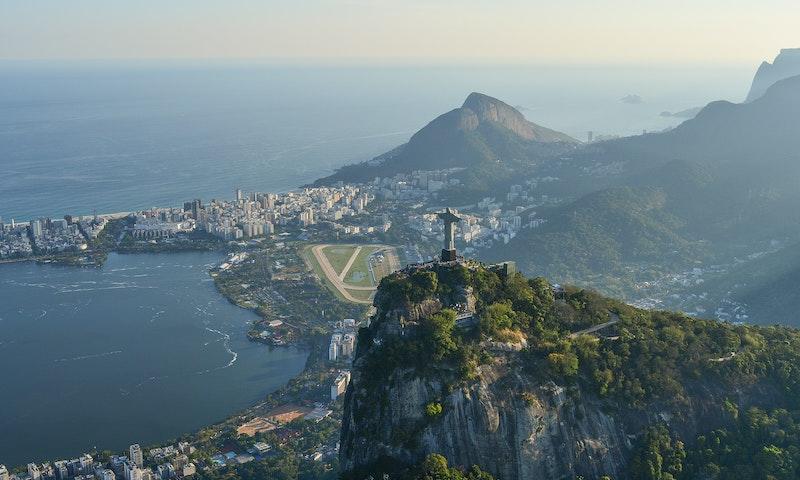 Rio de Janeiro. Photo by Raphael Nogueira on Unsplash.
Where was Fast Five Filmed?
Fast Five was filmed in Atlanta, Los Angeles, Middle Georgia Regional Airport, Parker, Rice, Rio de Janeiro and Vidal.
The complete list of the locations with latitude and longitude coordinates are listed below in the table.
Fast Five Locations Map
Fast Five Locations Table
| Location Name | Latitude | Longitude |
| --- | --- | --- |
| Atlanta | 33.751537 | -84.422379 |
| Los Angeles | 34.060448 | -118.316803 |
| Middle Georgia Regional Airport | 32.701462 | -83.650185 |
| Parker | 34.149834 | -114.294418 |
| Rice | 34.083992 | -114.850792 |
| Rio de Janeiro | -22.925337 | -43.529835 |
| Vidal | 34.119030 | -114.510971 |
Related Movies