Fast & Furious 6 Locations
An American action-adventure crime movie Fast & Furious 6 (Furious 6) stars Vin Diesel, Paul Walker, Michelle Rodriguez, Dwayne Johnson, Jordana Brewster, Tyrese Gibson, Sung Kang, Chris "Ludacris" Bridges, Luke Evans, and Gina Carano. Directed by Justin Lin, written by Chris Morgan, and based on the characters created by Gary Scott Thompson, the film is the sixth installment in the Fast & Furious film series. Vin Diesel is also among the producers. The film premiered at the Empire, Leicester Square on May 7, 2013, was released on May 24, 2013, in the US, and grossed $788.7 million worldwide against a $160–260 million budget. It became one of the highest-grossing films of 2013. Fast & Furious 6 was shot in Spain, Scotland, England, and California. The first London chase was filmed at Queensway Tunnel in Liverpool. Filming also took place at Longcross Studios and Shepperton Studios.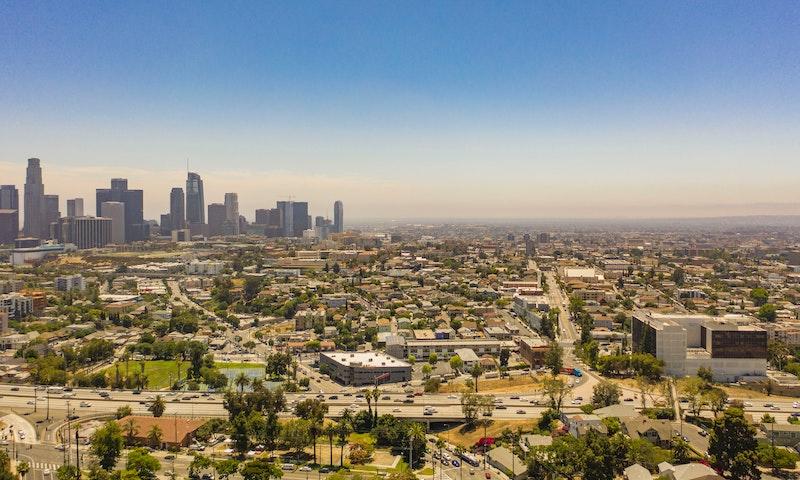 Echo Park, CA, USA. Photo by Manya Krishnaswamy on Unsplash.
Where was Fast & Furious 6 Filmed?
Fast & Furious 6 was filmed in 722 E Kensington Rd, bentwaters, Bovingdon Airfield, Chobham Ln, Echo Park, Glasgow, Lambeth Bridge, Liverpool, London, Longcross Studios, Mersey Tunnel, Piccadilly Circus, Puente Silva, Queensway Tunnel, Shepperton Studios, Tenerife and Wembley Stadium.
The complete list of the locations with latitude and longitude coordinates are listed below in the table.
Fast & Furious 6 Locations Map
Fast & Furious 6 Locations Table
| Location Name | Latitude | Longitude |
| --- | --- | --- |
| 722 E Kensington Rd | 34.068890 | -118.251572 |
| bentwaters | 52.128864 | 1.431602 |
| Bovingdon Airfield | 51.721466 | -0.550042 |
| Chobham Ln | 51.383293 | -0.588226 |
| Echo Park | 34.079754 | -118.248901 |
| Glasgow | 55.866146 | -4.276016 |
| Lambeth Bridge | 51.494560 | -0.123287 |
| Liverpool | 53.419487 | -2.932605 |
| London | 51.499481 | -0.150403 |
| Longcross Studios | 51.383121 | -0.593824 |
| Mersey Tunnel | 53.407490 | -2.996279 |
| Piccadilly Circus | 51.509918 | -0.134969 |
| Puente Silva | 28.139708 | -15.597086 |
| Queensway Tunnel | 53.400696 | -3.003940 |
| Shepperton Studios | 51.407810 | -0.466210 |
| Tenerife | 28.287962 | -16.642153 |
| Wembley Stadium | 51.556011 | -0.279852 |
Related Movies