Final Destination Locations
Directed by James Wong, written by Glen Morgan, Wong, and Jeffrey Reddick, from a story by Reddick, Final Destination is an American horror thriller movie released on March 17, 2000, by New Line Cinema. The film earned $112.9 million against a $23 million budget. It stars Devon Sawa, Ali Larter, Kerr Smith, Kristen Cloke, Daniel Roebuck, Roger Guenveur Smith, Chad Donella, Seann William Scott, and Tony Todd. The film's sequel, Final Destination 2, was released in 2003. Final Destination was shot in British Columbia, Canada. Tod's house was located at 1312 Balfour Avenue, Vancouver, while Alex's house was located at 4688 Connaught Drive.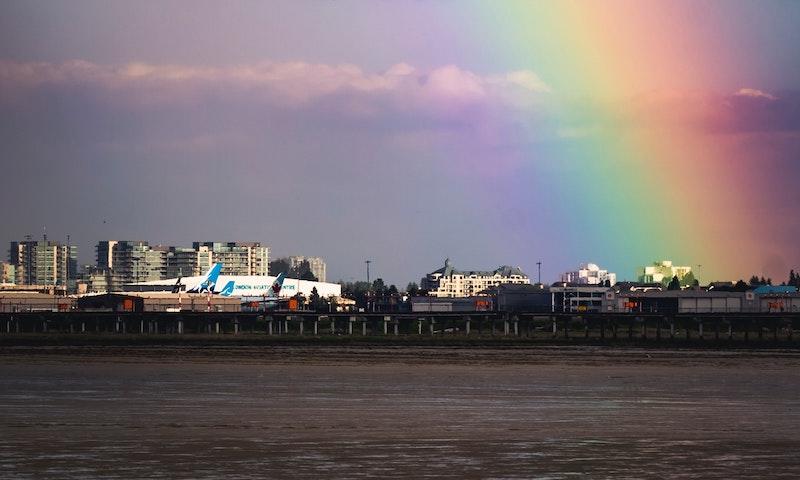 Vancouver International Airport, Richmond, Canada. Photo by Jay Yu on Unsplash.
Where was Final Destination Filmed?
Final Destination was filmed in 1312 Balfour Ave, 4688 Connaught Dr, 4840 Delta St, Kerrisdale Elementary School, Squamish, Vancouver, Vancouver International Airport and Victoria.
The complete list of the locations with latitude and longitude coordinates are listed below in the table.
Final Destination Locations Map
Final Destination Locations Table
| Location Name | Latitude | Longitude |
| --- | --- | --- |
| 1312 Balfour Ave | 49.251648 | -123.134872 |
| 4688 Connaught Dr | 49.243137 | -123.141685 |
| 4840 Delta St | 49.090897 | -123.085289 |
| Kerrisdale Elementary School | 49.236126 | -123.173515 |
| Squamish | 49.703876 | -123.158356 |
| Vancouver | 49.253326 | -123.150246 |
| Vancouver International Airport | 49.201599 | -123.194618 |
| Victoria | 48.453274 | -123.382591 |
Related Movies