Grindhouse Locations
An American horror action thriller movie Grindhouse is produced by Elizabeth Avellán, Erica Steinberg, Robert Rodriguez, and Quentin Tarantino. Directed by Robert Rodriguez, Eli Roth, Quentin Tarantino, Edgar Wright, and Rob Zombie, written by Rodriguez, Tarantino, Zombie, Rendell, Wright, and Roth, the film was released on April 6, 2007, in the USA, distributed by Dimension Films. The film stars Rose McGowan, Freddy Rodriguez, Michael Biehn, Jeff Fahey, Josh Brolin, Marley Shelton, Kurt Russell, Rosario Dawson, Vanessa Ferlito, Jordan Ladd, Sydney Tamiia Poitier, Tracie Thoms, Mary Elizabeth Winstead, and Zoë Bell. Grindhouse was shot in Texas and California, United States. The bar scenes took place at Texas Chili Parlor, 1409 Lavaca Street, Austin.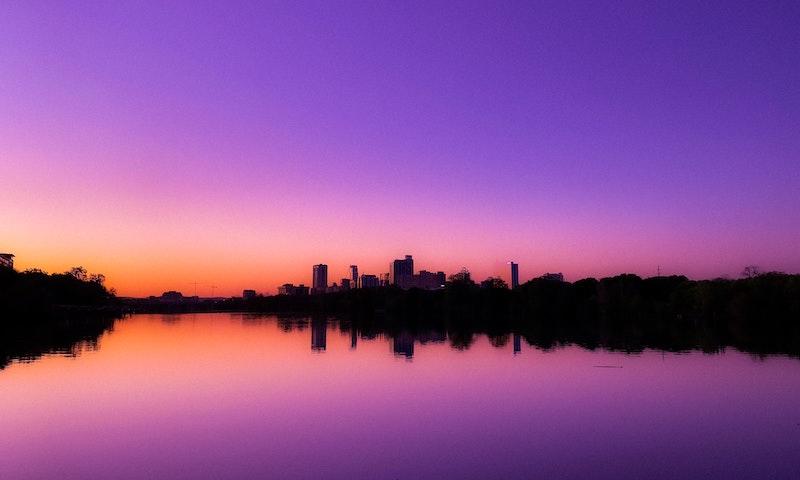 Austin, TX, USA. Photo by Erik Munoz on Unsplash.
Where was Grindhouse Filmed?
Grindhouse was filmed in Austin, Austin Studios, Buellton, Georgetown, Glendale, Lompoc, Luling, Prague (Thanksgiving trailer), Santa Clarita, Santa Ynez, Texas Chili Parlor and Tulum.
The complete list of the locations with latitude and longitude coordinates are listed below in the table.
Grindhouse Locations Map
Grindhouse Locations Table
| Location Name | Latitude | Longitude |
| --- | --- | --- |
| Austin | 30.282640 | -97.778893 |
| Austin Studios | 30.300861 | -97.696465 |
| Buellton | 34.616734 | -120.198433 |
| Georgetown | 30.639971 | -97.687714 |
| Glendale | 34.193916 | -118.267120 |
| Lompoc | 34.647865 | -120.470863 |
| Luling | 29.681911 | -97.650337 |
| Prague (Thanksgiving trailer) | 50.082127 | 14.423887 |
| Santa Clarita | 34.411442 | -118.502014 |
| Santa Ynez | 34.620747 | -120.101967 |
| Texas Chili Parlor | 30.277014 | -97.741959 |
| Tulum | 20.212267 | -87.468819 |
Related Movies