Hellbound Locations
A South Korean drama fantasy TV series Hellbound (Jiok, 지옥) premiered at the 2021 Toronto International Film Festival. Based on Webtoon Hellbound by Yeon Sang-ho, written by Choi Kyu-sok, directed by Yeon Sang-ho, and starring Yoo Ah-in, Kim Hyun-joo, Park Jeong-min, and Won Jin-ah, the series became the first Korean drama to be invited to the festival. It was also screened at the 26th Busan International Film Festival on October 7, 2021, and at the 65th BFI London Film Festival on October 15, 2021. It was digitally released on Netflix on November 19, 2021. Hellbound was shot in Iksan (익산시), which is a city in North Jeolla Province, South Korea. Filming also took place in Seoul (서울특별시), the capital of South Korea.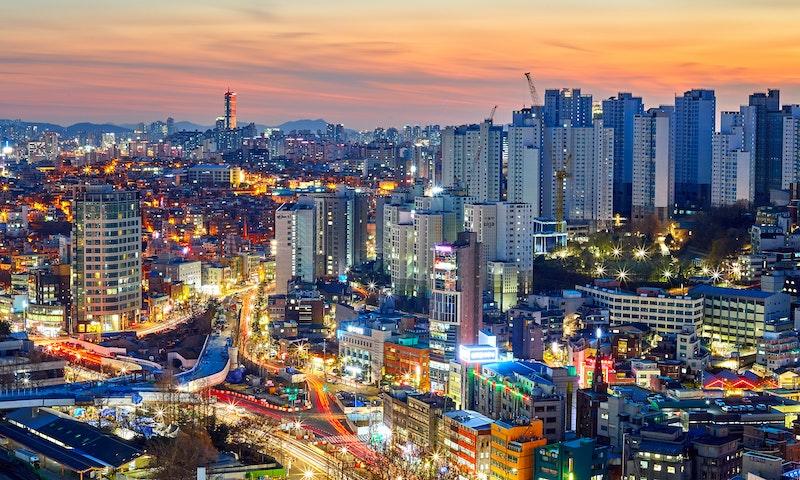 Seoul, South Korea. Photo by Mathew Schwartz on Unsplash.
Where was Hellbound Filmed?
Hellbound was filmed in Iksan (익산시) and Seoul (서울특별시).
The complete list of the locations with latitude and longitude coordinates are listed below in the table.
Hellbound Locations Map
Hellbound Locations Table
| Location Name | Latitude | Longitude |
| --- | --- | --- |
| Iksan (익산시) | 35.949638 | 126.950249 |
| Seoul (서울특별시) | 37.562943 | 126.965843 |
Related TV Series