Howards End Locations
A romantic drama film Howards End is based on E. M. Forster's novel that was published in 1910. Directed by James Ivory, written for the screen by Ruth Prawer Jhabvala, and starring Anthony Hopkins, Vanessa Redgrave, Emma Thompson, Helena Bonham Carter, Jemma Redgrave, James Wilby, Samuel West, and Prunella Scales, the film was released on 13 March 1992 in the US and on 1 May 1992 in the UK, and won three Oscars, including "Best Actress in a Leading Role" and "Best Writing, Screenplay Based on Material Previously Produced or Published". The film also received two BAFTA Awards: "Best Actress" and "Best Film". Howards End was shot in the City of Westminster, central Greater London, United Kingdom. Railway Station in Bewdley was used as a stand-in for Hilton Railway Station. The Christmas shopping scene took place at Fortnum & Mason, an 18th-century store in Piccadilly. The village scenes were filmed in Dorchester-on-Thames, Oxfordshire.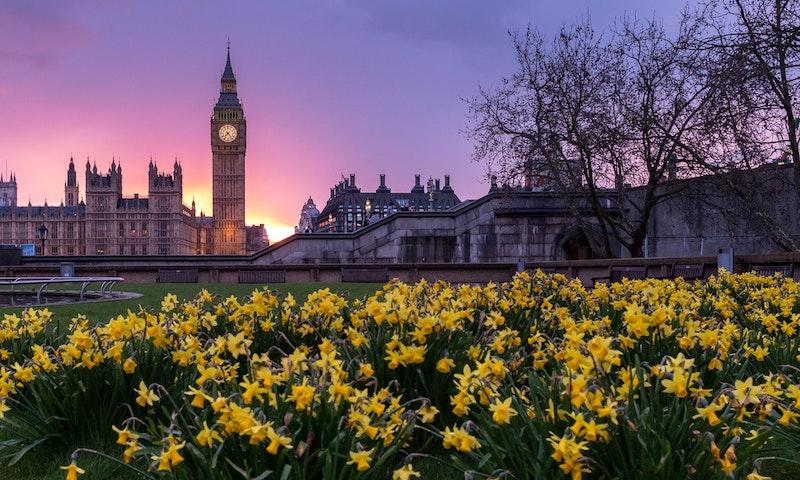 Westminster. Photo by Ming Jun Tan on Unsplash.
Where was Howards End Filmed?
Howards End was filmed in Admiralty Arch, Borough Market, Brampton Bryan Castle, Chiswick Mall, Dorchester, Fortnum & Mason, Henley-on-Thames, Magdalen College, Marylebone, Oxford Town Hall, Pall Mall, Park St, Piccadilly, Railway Station, Bewdley, Rotherfield Peppard, Royal Holloway, Simpson's-in-the-Strand, St James's, St Pancras International, St. James' Court and London.
The complete list of the locations with latitude and longitude coordinates are listed below in the table.
Howards End Locations Map
Howards End Locations Table
| Location Name | Latitude | Longitude |
| --- | --- | --- |
| Admiralty Arch | 51.506805 | -0.128729 |
| Borough Market | 51.505440 | -0.091211 |
| Brampton Bryan Castle | 52.347614 | -2.925883 |
| Chiswick Mall | 51.487091 | -0.248197 |
| Dorchester | 51.646687 | -1.169533 |
| Fortnum & Mason | 51.508381 | -0.138503 |
| Henley-on-Thames | 51.534397 | -0.912592 |
| Magdalen College | 51.752293 | -1.247150 |
| Marylebone | 51.520889 | -0.161944 |
| Oxford Town Hall | 51.751556 | -1.257290 |
| Pall Mall | 51.506664 | -0.134132 |
| Park St | 51.507023 | -0.094774 |
| Piccadilly | 51.506088 | -0.144527 |
| Railway Station, Bewdley | 52.375797 | -2.307159 |
| Rotherfield Peppard | 51.531445 | -0.978364 |
| Royal Holloway | 51.425694 | -0.563142 |
| Simpson's-in-the-Strand | 51.510540 | -0.120696 |
| St James's | 51.507381 | -0.137523 |
| St Pancras International | 51.531403 | -0.126425 |
| St. James' Court, London | 51.498608 | -0.137411 |
| Strand | 51.511219 | -0.119514 |
| Victoria Square | 51.497833 | -0.144965 |
| Wigmore Hall | 51.516624 | -0.148212 |
Related Movies