Iron Man 2 Locations
Written by Justin Theroux, based on the character created by Stan Lee, Larry Lieber, Don Heck, and Jack Kirby, directed by Jon Favreau, Iron Man 2 is an American action-adventure sci-fi film that was released on May 7, 2010, in the United States. Starring Robert Downey Jr., Mickey Rourke, Gwyneth Paltrow, Don Cheadle, Scarlett Johansson, Sam Rockwell, Mickey Rourke, Samuel L. Jackson, Clark Gregg, John Slattery, Kate Mara, and Paul Bettany, the film was a commercial success, grossing $623.9 million worldwide. It was also nominated for an Oscar. Iron Man 2 was shot in the USA, the UK, and Monaco. SpaceX, located at Rocket Road, Hawthorne was used as a stand-in for Hammer Industries Factory in the film.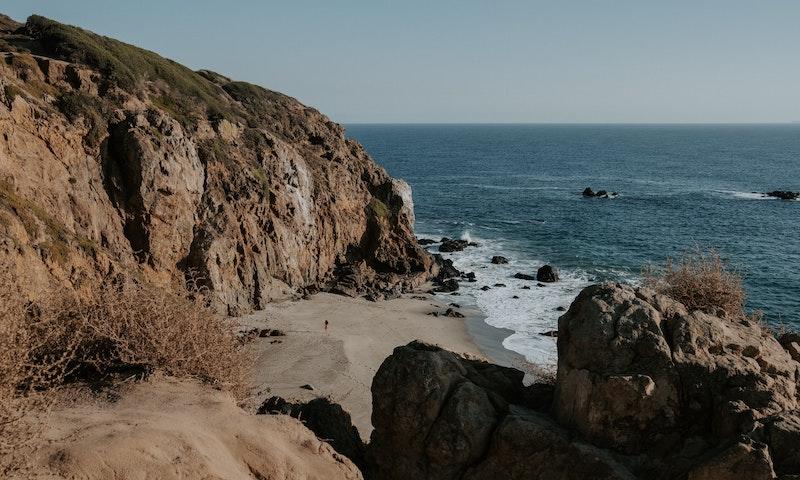 Point Dume, Malibu, CA, USA. Photo by Amanda Mocci on Unsplash.
Where was Iron Man 2 Filmed?
Iron Man 2 was filmed in 85 E State St, D C Stages & Sets (Closed), Downey Studios (Closed), Edwards AFB, Hawthorne, Inglewood, L.A. Live, La Condamine, Manhattan Beach, Manhattan Beach Studios, Monte Carlo, Mystery Mesa, New York City, Pasadena, Playa del Rey, Point Dume, Randy's Donuts, Sepulveda Dam, Shepperton Studios and Sony Pictures Studios.
The complete list of the locations with latitude and longitude coordinates are listed below in the table.
Iron Man 2 Locations Map
Iron Man 2 Locations Table
| Location Name | Latitude | Longitude |
| --- | --- | --- |
| 85 E State St | 34.125694 | -118.147964 |
| D C Stages & Sets (Closed) | 34.037998 | -118.233643 |
| Downey Studios (Closed) | 33.921341 | -118.132462 |
| Edwards AFB | 34.913250 | -117.923477 |
| Hawthorne | 33.915741 | -118.358360 |
| Inglewood | 33.958878 | -118.354263 |
| L.A. Live | 34.044750 | -118.265472 |
| La Condamine | 43.734982 | 7.421830 |
| Manhattan Beach | 33.887981 | -118.411537 |
| Manhattan Beach Studios | 33.901566 | -118.384270 |
| Monte Carlo | 43.740532 | 7.425839 |
| Mystery Mesa | 34.469566 | -118.435188 |
| New York City | 40.743736 | -73.993553 |
| Pasadena | 34.170528 | -118.162346 |
| Playa del Rey | 33.957417 | -118.443695 |
| Point Dume | 34.001278 | -118.806740 |
| Randy's Donuts | 33.961891 | -118.370430 |
| Sepulveda Dam | 34.166676 | -118.474304 |
| Shepperton Studios | 51.407803 | -0.466155 |
| Sony Pictures Studios | 34.017593 | -118.401871 |
| Spacex | 33.920650 | -118.328987 |
| The Huntington Library, Art Museum, and Botanical Gardens | 34.129051 | -118.114601 |
| Van Nuys | 34.193295 | -118.457024 |
Related Movies