Line of Duty Locations
Line of Duty is a police procedural, mystery, crime drama television series created and written by Jed Mercurio, and starring Adrian Dunbar, Martin Compston, Vicky McClure, Craig Parkinson, Nigel Boyle, Aiysha Hart, Maya Sondhi, and Anneika Rose. The series was released on 26 June 2012 on BBC Two (2012–2016) and BBC One (2017–present). Line of Duty is considered one of the greatest police shows of all time. It also won many awards and nominations. The sixth season of the series premiered on 21 March 2021. Line of Duty was shot in Northern Ireland, and England, UK. The interior scenes took place at Municipal Bank in Birmingham.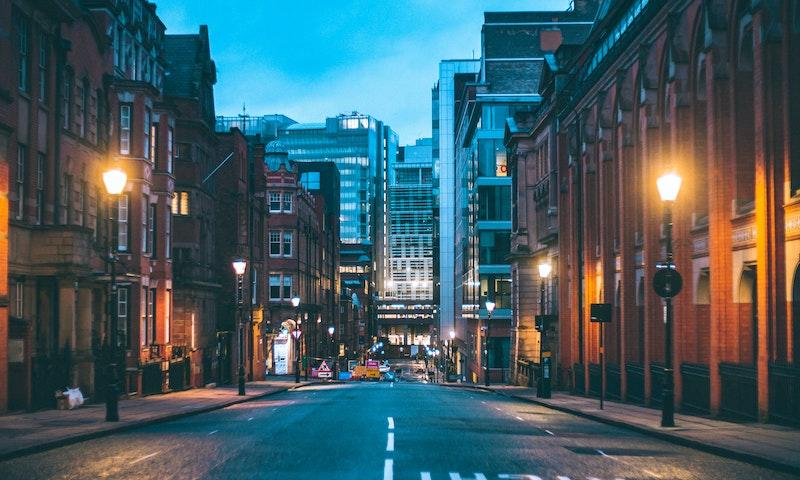 Birmingham, UK. Photo by Tom W on Unsplash.
Where was Line of Duty Filmed?
Line of Duty was filmed in Albert Embankment, Belfast, Belfast Self Storage, Birmingham, Blinkers, Municipal Bank, North St, Soloist Building, Spaghetti Junction, SSE Arena Belfast, Sutton Park and The Hudson Bar.
The complete list of the locations with latitude and longitude coordinates are listed below in the table.
Line of Duty Locations Map
Line of Duty Locations Table
| Location Name | Latitude | Longitude |
| --- | --- | --- |
| Albert Embankment | 51.490307 | -0.122657 |
| Belfast | 54.598358 | -5.933488 |
| Belfast Self Storage | 54.621311 | -5.912719 |
| Birmingham | 52.486313 | -1.895728 |
| Blinkers | 54.600403 | -5.928340 |
| Municipal Bank | 52.478630 | -1.907748 |
| North St | 54.602108 | -5.931579 |
| Soloist Building | 54.596825 | -5.920908 |
| Spaghetti Junction | 52.507885 | -1.856573 |
| SSE Arena Belfast | 54.603607 | -5.914264 |
| Sutton Park | 52.571068 | -1.856938 |
| The Hudson Bar | 54.601788 | -5.932188 |
Related TV Series