Malcolm X Locations
Malcolm X is an American biographical historical drama movie that stars Denzel Washington, Angela Bassett, Albert Hall, Al Freeman Jr., Delroy Lindo, Theresa Randle, Debi Mazar, and Kate Vernon. Directed by Spike Lee, written for the screen by Lee and Arnold Perl, and based on the book "The Autobiography of Malcolm X" by Malcolm X and Alex Haley, the film was released on November 18, 1992. It was nominated for 2 Academy Awards: Best Actor in a Leading Role and Best Costume Design. Malcolm X was shot in New York and New Jersey, the United States as well as in South Africa and Egypt. The exterior scenes of Boston took place in Ridgewood, Queens. The epilogue was filmed at Phakamani Combined School in Johannesburg.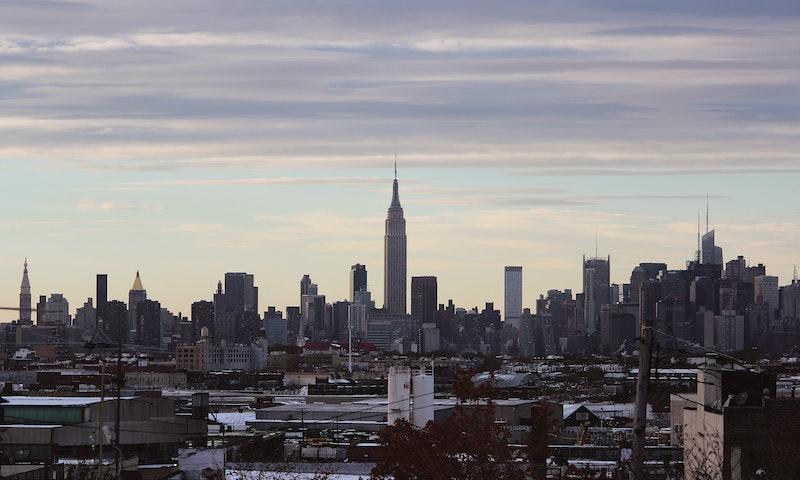 Ridgewood, Queens, NY. Photo by Aaron Ortiz on Unsplash.
Where was Malcolm X Filmed?
Malcolm X was filmed in 300 Wyckoff Ave, Alexandra, American Museum of Natural History, Apollo Theatre, Audobon Ballroom Management, Avenel, Boston, Bushwick, Central Park West, Columbia University, E 19th St, East Jersey State Prison, Essex, Harlem, Hempstead House, Hotel Diplomat, LaGrangeville, Lenox Lounge (Closed), Mecca (مكة المكرمة) and Mosque of Muhammad Ali (جامع محمد علي).
The complete list of the locations with latitude and longitude coordinates are listed below in the table.
Malcolm X Locations Map
Malcolm X Locations Table
| Location Name | Latitude | Longitude |
| --- | --- | --- |
| 300 Wyckoff Ave | 40.699070 | -73.910973 |
| Alexandra | -26.101835 | 28.096073 |
| American Museum of Natural History | 40.781368 | -73.974091 |
| Apollo Theatre | 40.809990 | -73.950127 |
| Audobon Ballroom Management | 40.839287 | -73.940765 |
| Avenel | 40.585064 | -74.275787 |
| Boston | 42.364689 | -71.077034 |
| Bushwick | 40.698044 | -73.921509 |
| Central Park West | 40.781124 | -73.972481 |
| Columbia University | 40.807518 | -73.963028 |
| E 19th St | 40.616337 | -73.955971 |
| East Jersey State Prison | 40.590340 | -74.267525 |
| Essex | 41.357834 | -72.417511 |
| Harlem | 40.816170 | -73.949959 |
| Hempstead House | 40.863289 | -73.700829 |
| Hotel Diplomat | 40.750576 | -73.988770 |
| LaGrangeville | 41.649643 | -73.764748 |
| Lenox Lounge (Closed) | 40.807297 | -73.945587 |
| Mecca (مكة المكرمة) | 21.429487 | 39.822586 |
| Mosque of Muhammad Ali (جامع محمد علي) | 30.028711 | 31.259821 |
| Myrtle Ave & Wyckoff Ave | 40.699589 | -73.911194 |
| Park Ave | 40.800480 | -73.942276 |
| Peekskill | 41.288525 | -73.925362 |
| Port Washington | 40.830193 | -73.688652 |
| Rahway | 40.611073 | -74.289917 |
| Ridgewood | 40.706142 | -73.905533 |
| Sands Point Preserve | 40.861809 | -73.700356 |
| Soweto | -26.232445 | 27.815807 |
| Washington Heights | 40.844780 | -73.942101 |
Related Movies