Marcella Locations
Marcella is a British crime drama mystery television series written and directed by Hans Rosenfeldt, created by Rosenfeldt and Nicola Larder. Starring Anna Friel, Ray Panthaki, Jack Doolan, Jamie Bamber, Nicholas Pinnock, Imogen Faires, and Asher Flowers, it follows Marcella, a former London detective who returns to work to investigate a case that seems familiar to her. It was released on ITV (United Kingdom) and Netflix (International) on 4 April 2016. Marcella was mainly shot in London, UK. Filming locations included Tower Hamlets, Newham, Victoria, Poplar, Bexley, Haringey, Notting Hill, Marylebone, Southwark, etc.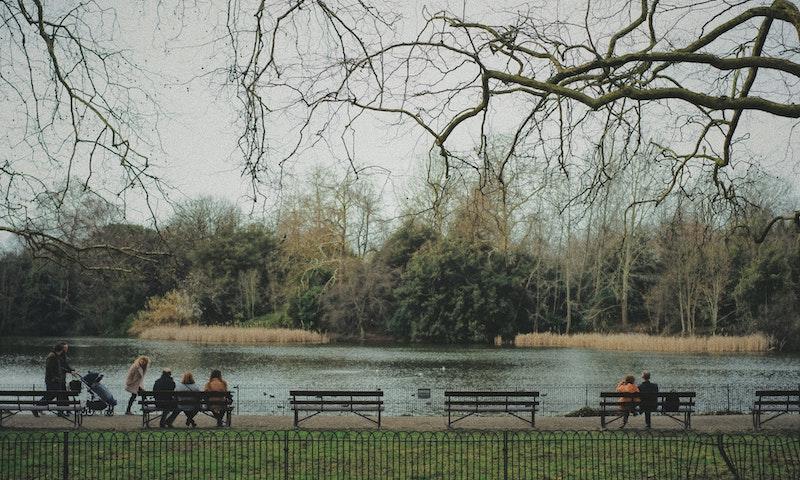 Battersea Park, London. Photo by Wen Chen on Unsplash.
Where was Marcella Filmed?
Marcella was filmed in All Saints Church, Battersea Park, Belfast, Bexley, Brixton tube station, Dunstable, Golborne Rd, Haringey, Little Venice, London, Maple Cross, Marylebone, Mornington Crescent, Notting Hill, Poplar, Repton Boxing Club, Rickmansworth, Southwark, Victoria and Westminster.
The complete list of the locations with latitude and longitude coordinates are listed below in the table.
Marcella Locations Map
Marcella Locations Table
| Location Name | Latitude | Longitude |
| --- | --- | --- |
| All Saints Church | 51.510551 | -0.011729 |
| Battersea Park | 51.479099 | -0.156575 |
| Belfast | 54.597851 | -5.937785 |
| Bexley | 51.439957 | 0.153536 |
| Brixton tube station | 51.462902 | -0.113517 |
| Dunstable | 51.886189 | -0.521669 |
| Golborne Rd | 51.522648 | -0.207401 |
| Haringey | 51.592308 | -0.138838 |
| Little Venice | 51.525024 | -0.183228 |
| London | 51.508221 | -0.132409 |
| Maple Cross | 51.625313 | -0.512041 |
| Marylebone | 51.520203 | -0.155531 |
| Mornington Crescent | 51.533394 | -0.140582 |
| Notting Hill | 51.516365 | -0.210632 |
| Poplar | 51.512630 | -0.010574 |
| Repton Boxing Club | 51.524204 | -0.065306 |
| Rickmansworth | 51.639149 | -0.475552 |
| Southwark | 51.502789 | -0.089578 |
| Victoria | 51.494331 | -0.145149 |
| Westminster | 51.497559 | -0.137052 |
Related TV Series