Monk Locations
Monk is an American comedy-drama crime television series created by Andy Breckman. Starring Tony Shalhoub, Jason Gray-Stanford, Ted Levine, Traylor Howard, Stanley Kamel, and Bitty Schram, the series follows Adrian Monk who is a former detective with an obsessive-compulsive disorder working as a consultant for the homicide unit. It was released from July 12, 2002, to December 4, 2009, on USA Network, ran for 8 seasons, 125 episodes, and won a Golden Globe for "Best Performance by an Actor in a Television Series - Comedy or Musical" in 2003. Monk was shot in San Francisco and Los Angeles, California, USA. Filming also took place at Paramount Studios and Universal Studios. Monk's apartment (exteriors) was located at 999 Broadway.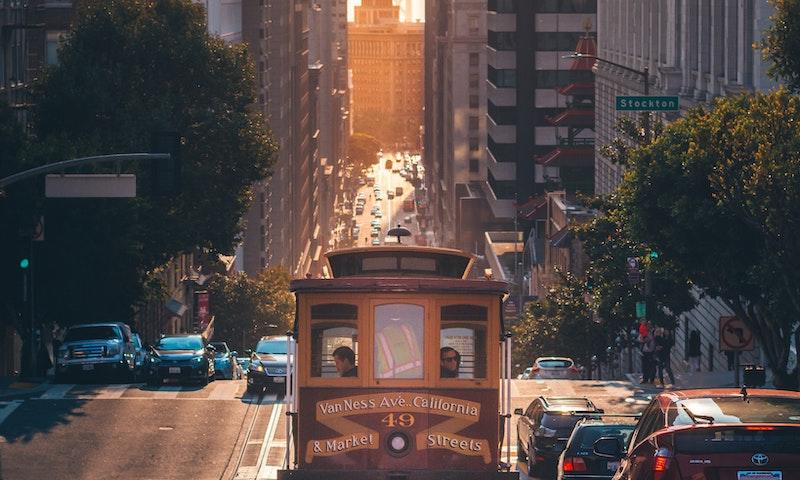 San Francisco, United States. Photo by Amogh Manjunath on Unsplash.
Where was Monk Filmed?
Monk was filmed in 999 Broadway (Monk's Apartment), Elm St, Los Angeles, New York St, Paramount Pictures Studios, Ren-Mar Studios (RED Studios Hollywood), San Francisco, Santa Clarita, Tip Top Lofts and Toronto.
The complete list of the locations with latitude and longitude coordinates are listed below in the table.
Monk Locations Map
Monk Locations Table
| Location Name | Latitude | Longitude |
| --- | --- | --- |
| 999 Broadway (Monk's Apartment) | 37.796852 | -122.413315 |
| Elm St | 34.138950 | -118.346977 |
| Los Angeles | 34.040237 | -118.297127 |
| New York St | 34.140896 | -118.350594 |
| Paramount Pictures Studios | 34.083660 | -118.319389 |
| Ren-Mar Studios (RED Studios Hollywood) | 34.086086 | -118.328308 |
| San Francisco | 37.756069 | -122.462151 |
| Santa Clarita | 34.391190 | -118.556091 |
| Tip Top Lofts | 43.635288 | -79.402328 |
| Toronto | 43.731247 | -79.470627 |
Related TV Series