Moonstruck Locations
An iconic American romantic comedy movie Moonstruck stars Cher, Nicolas Cage, Danny Aiello, Olympia Dukakis, Vincent Gardenia, Julie Bovasso, and John Mahoney. Directed by Norman Jewison, written by John Patrick Shanley, the film was released on December 18, 1987, in the United States, earned $80.6 million worldwide, and won 3 Oscars for "Best Actress in a Leading Role" (Cher), "Best Actress in a Supporting Role" (Olympia Dukakis), and "Best Writing, Screenplay Written Directly for the Screen". Moonstruck was shot in New York City, New York, USA. The interior scenes took place at Leslie Street Studios, Toronto, Ontario, Canada.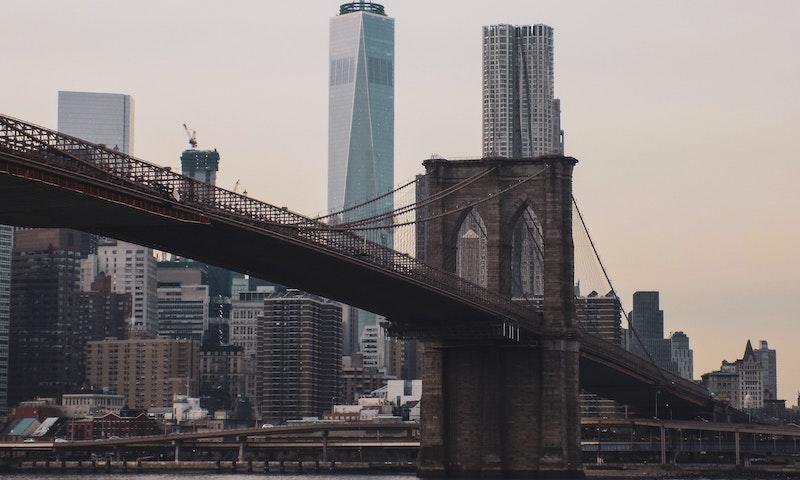 Brooklyn Heights, NY, USA. Photo by Tiziano Brignoli on Unsplash.
Where was Moonstruck Filmed?
Moonstruck was filmed in 19 Cranberry St, 502 Henry St (Cammareri Bros. Bakery), Brooklyn, Brooklyn Heights Promenade, Carroll Gardens, Grand Ticino (now Cafe Cluny), Metropolitan Opera House and Toronto.
The complete list of the locations with latitude and longitude coordinates are listed below in the table.
Moonstruck Locations Map
Moonstruck Locations Table
| Location Name | Latitude | Longitude |
| --- | --- | --- |
| 19 Cranberry St | 40.700237 | -73.994667 |
| 502 Henry St (Cammareri Bros. Bakery) | 40.684139 | -73.999779 |
| Brooklyn | 40.656075 | -73.972122 |
| Brooklyn Heights Promenade | 40.696201 | -73.997551 |
| Carroll Gardens | 40.680130 | -73.999924 |
| Grand Ticino (now Cafe Cluny) | 40.737419 | -74.004021 |
| Metropolitan Opera House | 40.772911 | -73.984863 |
| Toronto | 43.717278 | -79.428154 |
Related Movies