Murder Mystery Locations
Written by James Vanderbilt and directed by Kyle Newacheck, Murder Mystery is an American comedy action crime movie that was digitally released by Netflix on June 14, 2019, and received mixed reviews. The film stars Adam Sandler, Jennifer Aniston, Luke Evans, Terence Stamp, Gemma Arterton, David Walliams, Dany Boon, John Kani, and Ólafur Darri Ólafsson. The sequel to the film, Murder Mystery 2 is scheduled to be released on March 31, 2023, by Netflix. Murder Mystery was shot in Canada, Italy, the USA, and Monaco. The street scenes were filmed in the city of Milan, in Italy's northern Lombardy region. Filming also took place in Montréal.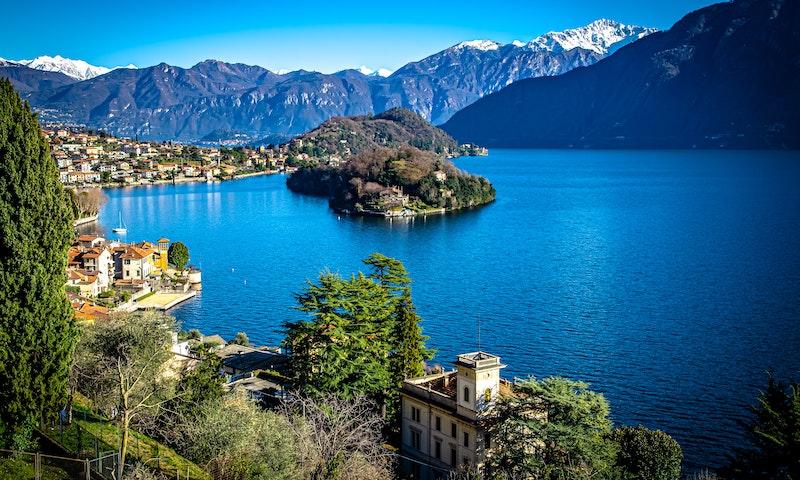 Lake Como, Italy. Photo by Bruce Meier on Unsplash.
Where was Murder Mystery Filmed?
Murder Mystery was filmed in Downtown Los Angeles, Lake Como (Lago di Como), Milan, Montreal and Santa Margherita Ligure.
The complete list of the locations with latitude and longitude coordinates are listed below in the table.
Murder Mystery Locations Map
Murder Mystery Locations Table
| Location Name | Latitude | Longitude |
| --- | --- | --- |
| Downtown Los Angeles | 34.047596 | -118.252426 |
| Lake Como (Lago di Como) | 46.005882 | 9.239104 |
| Milan | 45.465408 | 9.169061 |
| Montreal | 45.499317 | -73.605995 |
| Santa Margherita Ligure | 44.334301 | 9.209790 |
Related Movies