My Week with Marilyn Locations
Based on the books by Colin Clark, My Week with Marilyn stars beautiful and talented Michelle Williams as Marilyn Monroe. Starring Williams, Kenneth Branagh, Eddie Redmayne, Dominic Cooper, Julia Ormond, Zoë Wanamaker, Emma Watson, and Judi Dench, the film is written by Adrian Hodges, directed by Simon Curtis, and was released on 23 November 2011 (USA), 25 November 2011 (UK). It was nominated for 2 Oscars and grossed $35 million worldwide. French composer Alexandre Desplat wrote "Marilyn's Theme" for the film, while the original score was composed by Conrad Pope. My Week with Marilyn was entirely shot in England, UK. Some of the filming also took place at Pinewood Studios. Hatfield House was used for the interior scenes of Windsor Castle.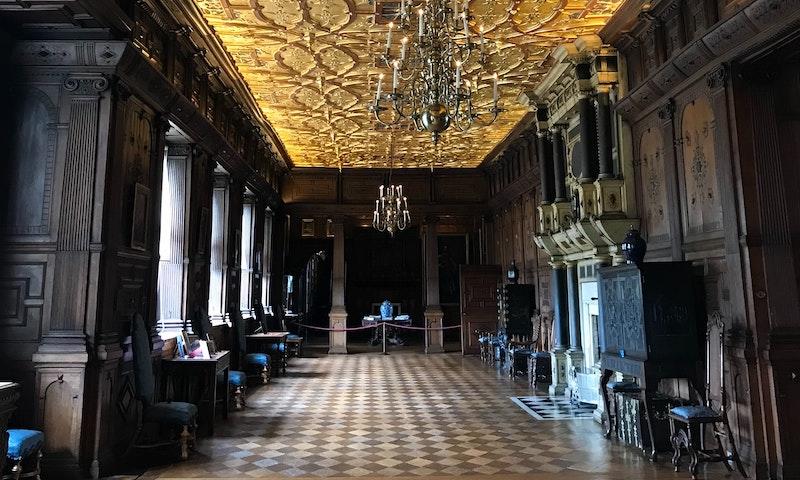 Hatfield House, Hatfield, UK. Photo by Monica M. on Unsplash.
Where was My Week with Marilyn Filmed?
My Week with Marilyn was filmed in Englefield Green, Eton College, Hatfield House, New Bond St, Pinewood Studios, Saltwood Castle, White Waltham Airfield, Windsor and Windsor Castle.
The complete list of the locations with latitude and longitude coordinates are listed below in the table.
My Week with Marilyn Locations Map
My Week with Marilyn Locations Table
| Location Name | Latitude | Longitude |
| --- | --- | --- |
| Englefield Green | 51.430214 | -0.572477 |
| Eton College | 51.495735 | -0.606408 |
| Hatfield House | 51.760590 | -0.209361 |
| New Bond St | 51.512054 | -0.144194 |
| Pinewood Studios | 51.548832 | -0.532530 |
| Saltwood Castle | 51.081661 | 1.082221 |
| White Waltham Airfield | 51.500618 | -0.764729 |
| Windsor | 51.481819 | -0.617984 |
| Windsor Castle | 51.483883 | -0.604472 |
Related Movies