Outer Banks Locations
Outer Banks is an American action crime drama television series created by Josh Pate, Jonas Pate, and Shannon Burke. Starring Chase Stokes, Madelyn Cline, Madison Bailey, Jonathan Daviss, Rudy Pankow, Austin North, Charles Esten, Adina Porter, Drew Starkey, and Cullen Moss, the series premiered on Netflix on April 15, 2020. The second season of the show premiered on July 30, 2021. It follows a group of teenagers living in Outer Banks of North Carolina, and they discover a legendary treasure that unearths a mystery. Outer Banks was filmed on location in Charleston, South Carolina, USA.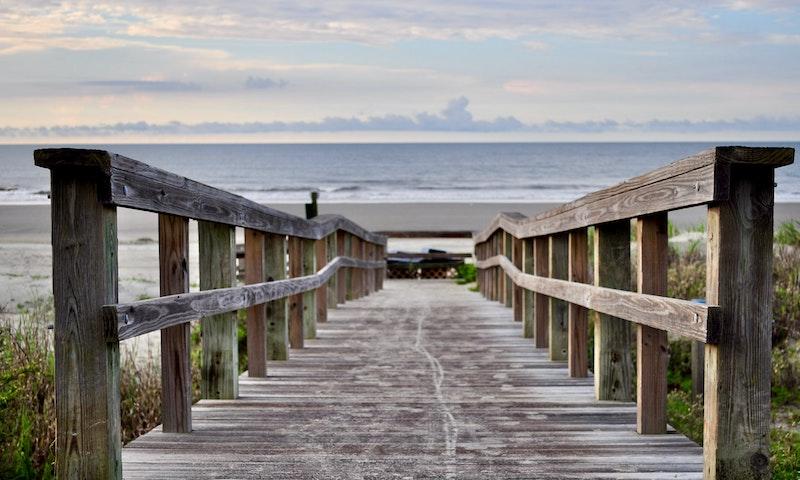 Kiawah Island, SC. Photo by Lorimcm on Unsplash.
Where was Outer Banks Filmed?
Outer Banks was filmed in Barbados, Charleston, Hunting Island Lighthouse, Kiawah Island, McClellanville, Morris Island Lighthouse, Mount Pleasant and Shem Creek.
The complete list of the locations with latitude and longitude coordinates are listed below in the table.
Outer Banks Locations Map
Outer Banks Locations Table
| Location Name | Latitude | Longitude |
| --- | --- | --- |
| Barbados | 13.179752 | -59.567421 |
| Charleston | 32.777416 | -79.935677 |
| Hunting Island Lighthouse | 32.375595 | -80.437698 |
| Kiawah Island | 32.608288 | -80.088547 |
| McClellanville | 33.088215 | -79.468796 |
| Morris Island Lighthouse | 32.695312 | -79.883675 |
| Mount Pleasant | 32.832855 | -79.831924 |
| Shem Creek | 32.813904 | -79.853371 |
Related TV Series