Persuasion Locations
Based on the novel of the same name written by Jane Austen, Persuasion is a British romantic drama movie that was released on 1 April 2007 on ITV in the United Kingdom and received good reviews. Directed by Adrian Shergold, and written for the screen by Simon Burke, the film stars Sally Hawkins, Rupert Penry-Jones, Alice Krige, Julia Davis, Anthony Head, Mary Stockley, Marion Bailey, and Amanda Hale. Persuasion was shot in Bath, the largest city in the county of Somerset, England, UK. Filming also took place in Lyme Regis, a town in West Dorset. The interiors of Camden Place took place at Neston House in Corsham.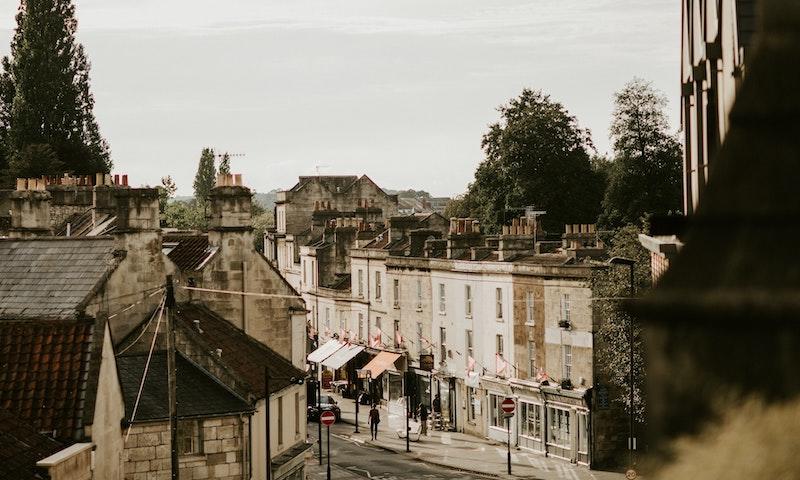 Bath, UK. Photo by Beth Jnr on Unsplash.
Where was Persuasion Filmed?
Persuasion was filmed in Bath, Bath St, Botanical Gardens, Great Chalfield Manor, Lyme Regis, National Trust - Bath Assembly Rooms, Neston House, No. 1 Royal Crescent, Seatown, Sheldon Manor, The Cobb and The Pump Room Restaurant.
The complete list of the locations with latitude and longitude coordinates are listed below in the table.
Persuasion Locations Map
Persuasion Locations Table
| Location Name | Latitude | Longitude |
| --- | --- | --- |
| Bath | 51.384075 | -2.376729 |
| Bath St | 51.380833 | -2.360863 |
| Botanical Gardens | 51.387470 | -2.378205 |
| Great Chalfield Manor | 51.367256 | -2.200934 |
| Lyme Regis | 50.725552 | -2.939271 |
| National Trust - Bath Assembly Rooms | 51.386204 | -2.362930 |
| Neston House | 51.403061 | -2.199854 |
| No. 1 Royal Crescent | 51.386646 | -2.367173 |
| Seatown | 50.722168 | -2.824088 |
| Sheldon Manor | 51.466293 | -2.164703 |
| The Cobb | 50.719032 | -2.938042 |
| The Pump Room Restaurant | 51.381241 | -2.359915 |
Related Movies