Scream 2 Locations
An American mystery horror slasher film Scream 2 stars Neve Campbell, David Arquette, Courteney Cox, Sarah Michelle Gellar, Jamie Kennedy, Laurie Metcalf, Jerry O'Connell, Jada Pinkett, and Liev Schreiber. Directed by Wes Craven, written by Kevin Williamson, produced by Wes Craven, Cathy Konrad, and Marianne Maddalena, the film was released on December 12, 1997, in the US, grossed $172.4 million worldwide. Scream 2 was shot in California and Georgia, USA. Inman Hall, Agnes Scott College in Decatur was used as Sidney's dorm. The movie premiere took place at Rialto Theatre, 1023 S. Fair Oaks Ave., South Pasadena, CA.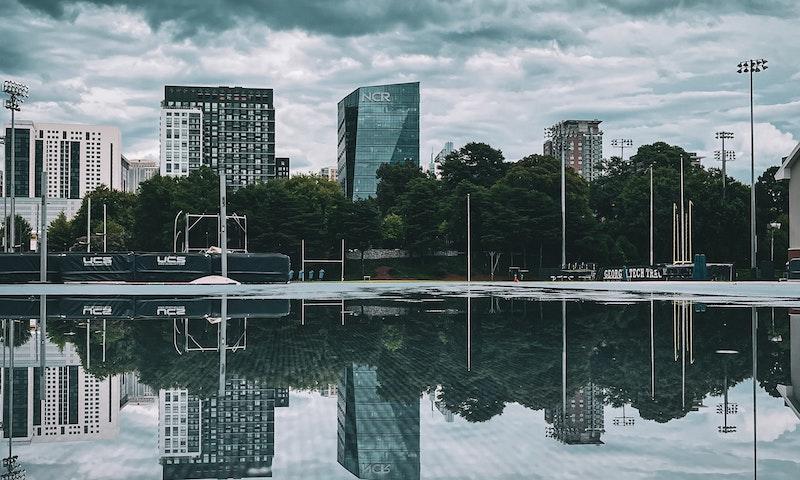 Georgia Institute of Technology, Atlanta, GA, USA. Photo by Sayan Palui on Unsplash.
Where was Scream 2 Filmed?
Scream 2 was filmed in 2186 E Crary St, 350 S Grand Ave, 415 Portola Plaza, 5730 Busch Dr, Agnes Scott College, Ambassador Hotel, E Green St, Georgia Institute of Technology, Inman Hall, Kerckhoff Hall, Letitia Pate Evans Hall, McCain Library, Rialto Theatre, Royce Hall and Vista Theatre.
The complete list of the locations with latitude and longitude coordinates are listed below in the table.
Scream 2 Locations Map
Scream 2 Locations Table
| Location Name | Latitude | Longitude |
| --- | --- | --- |
| 2186 E Crary St | 34.172466 | -118.105637 |
| 350 S Grand Ave | 34.139668 | -118.161453 |
| 415 Portola Plaza | 34.071507 | -118.441269 |
| 5730 Busch Dr | 34.029907 | -118.818352 |
| Agnes Scott College | 33.768520 | -84.294586 |
| Ambassador Hotel | 34.061638 | -118.297913 |
| E Green St | 34.144619 | -118.140030 |
| Georgia Institute of Technology | 33.775658 | -84.396324 |
| Inman Hall | 33.769722 | -84.293625 |
| Kerckhoff Hall | 34.070457 | -118.443542 |
| Letitia Pate Evans Hall | 33.769272 | -84.293381 |
| McCain Library | 33.768280 | -84.294487 |
| Rialto Theatre | 34.114040 | -118.150642 |
| Royce Hall | 34.072826 | -118.442215 |
| Vista Theatre | 34.098331 | -118.286949 |
Related Movies