Scrubs Locations
Scrubs is an American medical drama-comedy television series created by Bill Lawrence. Starring Zach Braff, Donald Faison, Sarah Chalke, Ken Jenkins, John C. McGinley, Neil Flynn, Judy Reyes, and Robert Maschio, the series follows the life of John "J.D." Dorian as he works as an intern at the fictional Sacred Heart Hospital. It was released from October 2, 2001, to March 17, 2010, on NBC and ABC, ran for 9 seasons, 182 episodes, and nominated for three Golden Globes. Scrubs was shot at The Culver Studios, 9336 Washington Blvd, Culver City, California, USA. North Hollywood Medical Center located at 12629 Riverside Drive was among the filming locations of the series. The building was demolished in 2011.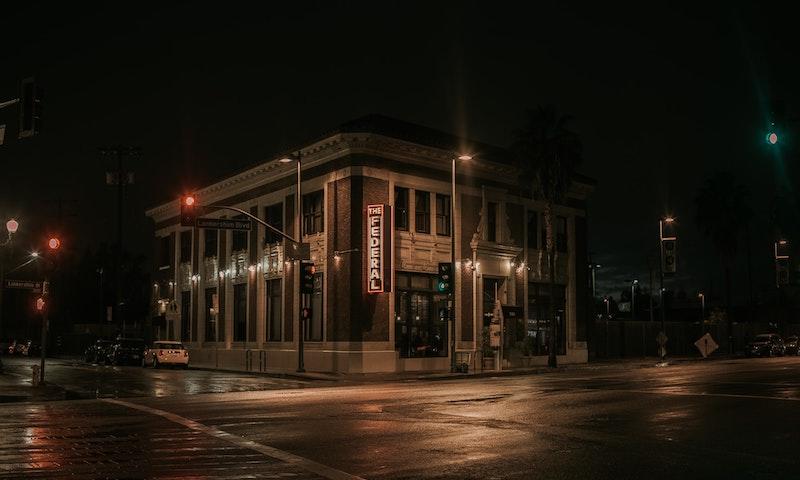 North Hollywood, Los Angeles, CA, USA. Photo by Jesus Garcia on Unsplash.
Where was Scrubs Filmed?
Scrubs was filmed in Burbank, North Hollywood, North Hollywood Medical Center (Demolished) and The Culver Studios.
The complete list of the locations with latitude and longitude coordinates are listed below in the table.
Scrubs Locations Map
Scrubs Locations Table
| Location Name | Latitude | Longitude |
| --- | --- | --- |
| Burbank | 34.189560 | -118.343056 |
| North Hollywood | 34.187363 | -118.384796 |
| North Hollywood Medical Center (Demolished) | 34.157879 | -118.409149 |
| The Culver Studios | 34.024086 | -118.393044 |
Related TV Series