Single All the Way Locations
A Canadian romantic comedy movie Single All the Way stars Michael Urie, Philemon Chambers, Jennifer Coolidge, Luke Macfarlane, Kathy Najimy, Barry Bostwick, and Jennifer Robertson. Directed by Michael Mayer, written by Chad Hodge, produced by Joel S. Rice, this Christmas film was released on December 2, 2021 by Netflix. Single All the Way was shot in Montreal, Sainte-Agathe-des-Monts, and Pointe-Claire, Quebec, Canada. The interior scenes of Bridgewater Spin & Fit took place at Custom Conditioning, 201 Cartier Avenue, Pointe-Claire, while the exteriors were filmed at 35 Rue St Vincent.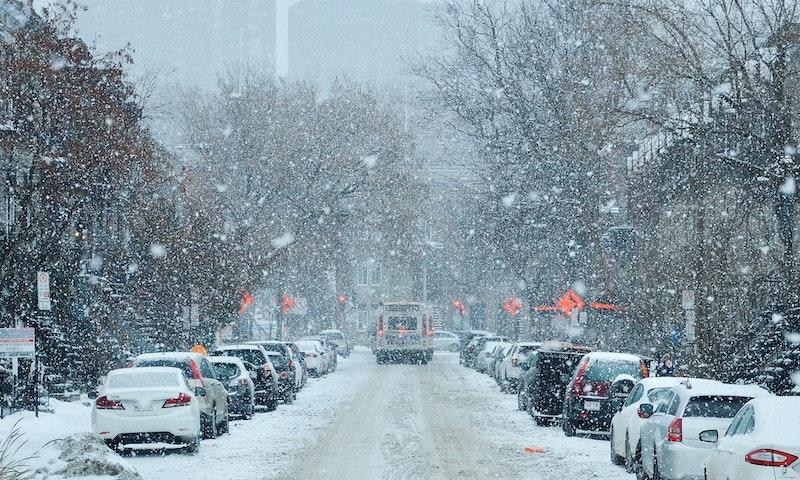 Montreal, Canada. Photo by Joy Real on Unsplash.
Where was Single All the Way Filmed?
Single All the Way was filmed in 35 Rue St Vincent, 42 Rue St Vincent, 48 Golf Ave (Carole and Harold's House), 52 Rue St Vincent, Custom Conditioning, Maison 1890, Maman Montreal, McKibbin's, Montreal, Parc Jean-Drapeau, Pointe-Claire, Sainte-Agathe-des-Monts, SAQ Restauration, Ski Bromont and St. Philip's Anglican Church.
The complete list of the locations with latitude and longitude coordinates are listed below in the table.
Single All the Way Locations Map
Single All the Way Locations Table
| Location Name | Latitude | Longitude |
| --- | --- | --- |
| 35 Rue St Vincent | 46.047543 | -74.288490 |
| 42 Rue St Vincent | 46.047722 | -74.288712 |
| 48 Golf Ave (Carole and Harold's House) | 45.435143 | -73.830940 |
| 52 Rue St Vincent | 46.047947 | -74.288651 |
| Custom Conditioning | 45.439327 | -73.826920 |
| Maison 1890 | 46.049747 | -74.288422 |
| Maman Montreal | 45.490574 | -73.566643 |
| McKibbin's | 45.496845 | -73.577263 |
| Montreal | 45.507324 | -73.614220 |
| Parc Jean-Drapeau | 45.514050 | -73.533882 |
| Pointe-Claire | 45.440884 | -73.826828 |
| Sainte-Agathe-des-Monts | 46.051365 | -74.285591 |
| SAQ Restauration | 45.484272 | -73.564529 |
| Ski Bromont | 45.304028 | -72.639664 |
| St. Philip's Anglican Church | 45.453979 | -73.643425 |
Related Movies