The Amazing Spider-Man 2 Locations
An American action-adventure sci-fi superhero movie The Amazing Spider-Man 2 stars Andrew Garfield, Emma Stone, Dane DeHaan, Jamie Foxx, Campbell Scott, Paul Giamatti, Sally Field, Embeth Davidtz, and Colm Feore. Directed by Marc Webb, written for the screen by Alex Kurtzman, Roberto Orci, and Jeff Pinkner, based on the character created by Stan Lee and Steve Ditko, the film was released on May 2, 2014, in the United States, grossed $709 million worldwide against a $200–293 million budget. The Amazing Spider-Man 2 was shot in New York City, New York, United States. The scenes of Peter's house were filmed at 36 Fuller Place, Brooklyn. Filming also took place at Grumman Studios, 500 Grumman Rd W, Bethpage, New York.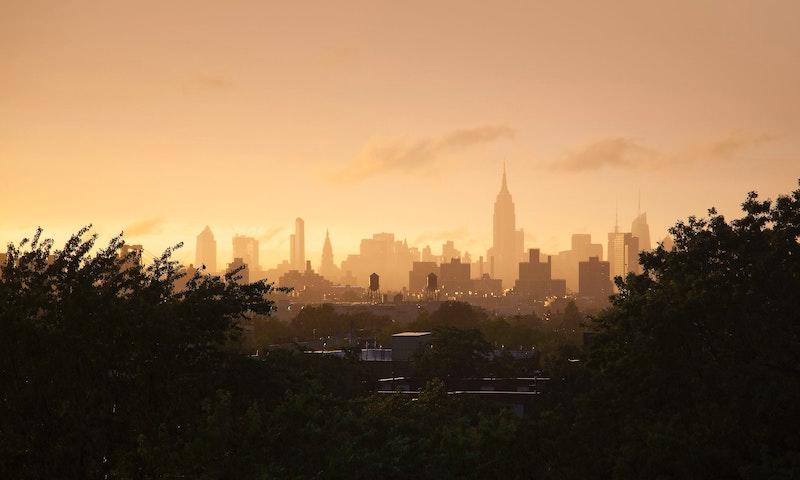 Brooklyn, NY, USA. Photo by Romain Briaux on Unsplash.
Where was The Amazing Spider-Man 2 Filmed?
The Amazing Spider-Man 2 was filmed in 1 E 91st St, 36 Fuller Pl (Peter's house), Anchorage Pl, Bethpage, Brooklyn, East River Park, Frederick Douglass Blvd, Grumman Aerospace Company, Grumman Studios, Hearst Tower, Ironhead Studio, Manhattan, Nom Wah Tea Parlor, Park Ave, Rochester, South St and SUNY Maritime College.
The complete list of the locations with latitude and longitude coordinates are listed below in the table.
The Amazing Spider-Man 2 Locations Map
The Amazing Spider-Man 2 Locations Table
| Location Name | Latitude | Longitude |
| --- | --- | --- |
| 1 E 91st St | 40.784664 | -73.957764 |
| 36 Fuller Pl (Peter's house) | 40.658375 | -73.980209 |
| Anchorage Pl | 40.703197 | -73.987984 |
| Bethpage | 40.751804 | -73.494614 |
| Brooklyn | 40.685158 | -73.962799 |
| East River Park | 40.718941 | -73.974457 |
| Frederick Douglass Blvd | 40.816422 | -73.946747 |
| Grumman Aerospace Company | 40.758366 | -73.499298 |
| Grumman Studios | 40.748978 | -73.500771 |
| Hearst Tower | 40.766525 | -73.983444 |
| Ironhead Studio | 34.208866 | -118.428329 |
| Manhattan | 40.783512 | -73.978188 |
| Nom Wah Tea Parlor | 40.714485 | -73.998253 |
| Park Ave | 40.800488 | -73.942253 |
| Rochester | 43.173988 | -77.618675 |
| South St | 40.707474 | -74.001099 |
| SUNY Maritime College | 40.807755 | -73.796677 |
Related Movies