The Amazing Spider-Man Locations
The Amazing Spider-Man is an American action-adventure sci-fi movie based on the Marvel Comics character Spider-Man created by Stan Lee and Steve Ditko. Directed by Marc Webb, written for the screen by James Vanderbilt, Alvin Sargent, and Steve Kloves, scored by James Horner, the film stars Andrew Garfield, Emma Stone, Rhys Ifans, Sally Field, Denis Leary, Irrfan Khan, Campbell Scott, and Martin Sheen. The film was released on July 3, 2012, in the United States, grossing $758 million worldwide against a $200–230 million budget. The Amazing Spider-Man was shot in New York City, New York, and Los Angeles, California, USA. Peter's house was located at 36 Fuller Place, Brooklyn.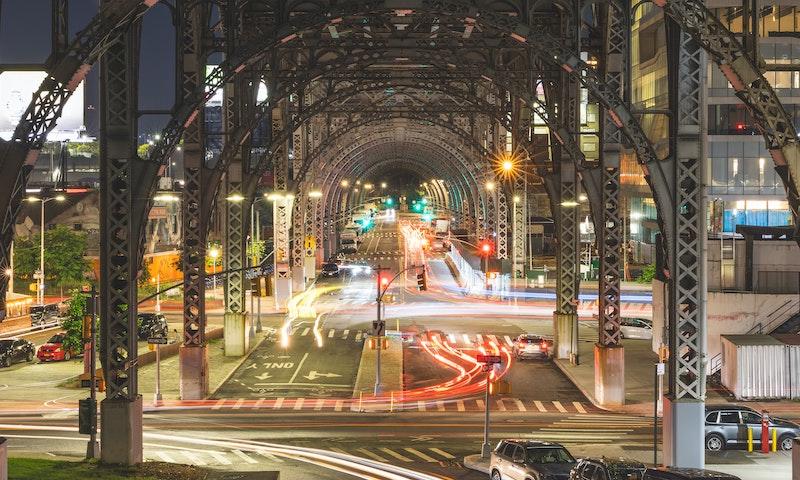 Riverside Drive, NY, USA. Photo by Andy on Unsplash.
Where was The Amazing Spider-Man Filmed?
The Amazing Spider-Man was filmed in 15 W 81st St, 36 Fuller Pl (Peter's house), Alexander Hamilton U.S. Custom House, Bellflower, Brooklyn, Hearst Tower, Immanuel Presbyterian Church, Manhattan, Richmond Hill, Riverside Dr, Sony Pictures Studios, St. John Bosco High School, Taft High School, Universal Studios Hollywood and Woodland Hills.
The complete list of the locations with latitude and longitude coordinates are listed below in the table.
The Amazing Spider-Man Locations Map
The Amazing Spider-Man Locations Table
| Location Name | Latitude | Longitude |
| --- | --- | --- |
| 15 W 81st St | 40.782711 | -73.972626 |
| 36 Fuller Pl (Peter's house) | 40.658386 | -73.980194 |
| Alexander Hamilton U.S. Custom House | 40.704102 | -74.013802 |
| Bellflower | 33.893581 | -118.136040 |
| Brooklyn | 40.688496 | -73.958839 |
| Hearst Tower | 40.766544 | -73.983459 |
| Immanuel Presbyterian Church | 34.061203 | -118.294342 |
| Manhattan | 40.786621 | -73.978233 |
| Richmond Hill | 40.696884 | -73.830360 |
| Riverside Dr | 40.851788 | -73.942162 |
| Sony Pictures Studios | 34.017681 | -118.401176 |
| St. John Bosco High School | 33.906647 | -118.123360 |
| Taft High School | 34.169720 | -118.571442 |
| Universal Studios Hollywood | 34.138260 | -118.353615 |
| Woodland Hills | 34.167927 | -118.614594 |
Related Movies