The Avengers Locations
Written and directed by Joss Whedon, from a story by Zak Penn and Whedon, based on a fictional team of superheroes of the same name by Stan Lee and Jack Kirby, The Avengers is an American action-adventure sci-fi film that was released on May 4, 2012, in the United States. The film grossed $1.519 billion worldwide against a $220 million budget and was nominated for an Oscar. It stars an ensemble cast of actors like Robert Downey Jr., Chris Evans, Scarlett Johansson, Mark Ruffalo, Chris Hemsworth, Jeremy Renner, Tom Hiddleston, Stellan Skarsgård, Cobie Smulders, Clark Gregg, Gwyneth Paltrow, Paul Bettany, and Samuel L. Jackson. The Avengers was shot in Ohio, New York, California, and Pennsylvania, USA. Filming also took place at Albuquerque Studios in New Mexico.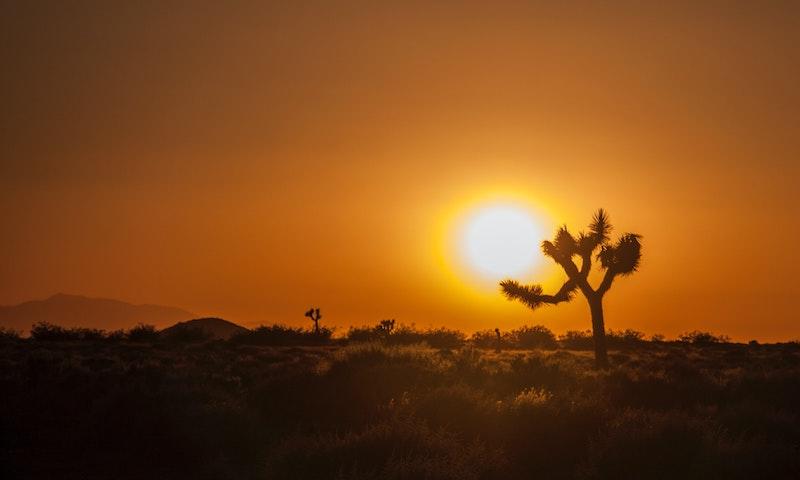 Mojave Desert, California, USA. Photo by Reysla Fisher on Unsplash.
Where was The Avengers Filmed?
The Avengers was filmed in Albuquerque Studios, Atrisco Heritage Academy High School, Cedar Ave & Ashland Rd, Cincinnati, Cleveland, Cleveland Trust Company Building, Creekside Mushrooms Ltd, Cuyahoga County Court House, E 9th St, Edwards AFB, Inyokern, Manhattan Beach Studios, Mojave Desert, NASA Glenn Research Center, NASA Plum Brook Station, New York City, Northrop Grumman, Parma, Pittsburgh and Public Square.
The complete list of the locations with latitude and longitude coordinates are listed below in the table.
The Avengers Locations Map
The Avengers Locations Table
| Location Name | Latitude | Longitude |
| --- | --- | --- |
| Albuquerque Studios | 34.988667 | -106.614334 |
| Atrisco Heritage Academy High School | 35.022415 | -106.750191 |
| Cedar Ave & Ashland Rd | 41.500530 | -81.648514 |
| Cincinnati | 39.100323 | -84.520180 |
| Cleveland | 41.479866 | -81.712166 |
| Cleveland Trust Company Building | 41.500145 | -81.686256 |
| Creekside Mushrooms Ltd | 40.837887 | -79.670189 |
| Cuyahoga County Court House | 41.502964 | -81.697090 |
| E 9th St | 41.501015 | -81.687523 |
| Edwards AFB | 34.924057 | -117.894325 |
| Inyokern | 35.652409 | -117.831306 |
| Manhattan Beach Studios | 33.901550 | -118.384262 |
| Mojave Desert | 35.011490 | -115.475159 |
| NASA Glenn Research Center | 41.416103 | -81.858360 |
| NASA Plum Brook Station | 41.359123 | -82.644356 |
| New York City | 40.757214 | -73.996040 |
| Northrop Grumman | 40.758430 | -73.499344 |
| Parma | 41.405285 | -81.727005 |
| Pittsburgh | 40.440693 | -80.004326 |
| Public Square | 41.499634 | -81.693756 |
| Wilmington | 39.444008 | -83.833061 |
| Wright-Patterson AFB | 39.813663 | -84.054100 |
Related Movies