The Bikeriders Locations
The Bikeriders is an American crime drama movie written and directed by Jeff Nichols, based on the book of the same title by Danny Lyon. Starring Austin Butler, Jodie Comer, Tom Hardy, Michael Shannon, Mike Faist, and Norman Reedus, the film premiered at the Telluride Film Festival on August 31, 2023, and is scheduled to be released by 20th Century Studios on December 1, 2023, in the United States. The Bikeriders was shot on location in Ludlow, Kentucky, USA. Filming also took place in Cincinnati, Ohio.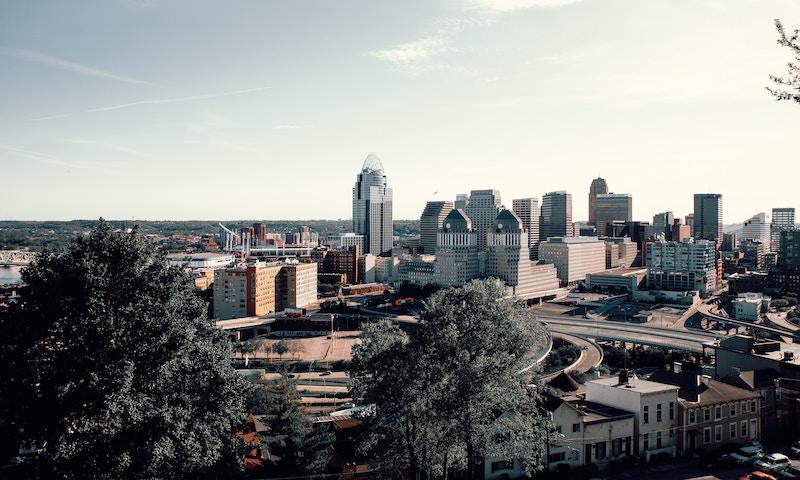 Cincinnati. Photo by Jake Blucker on Unsplash.
Where was The Bikeriders Filmed?
The Bikeriders was filmed in Cincinnati and Ludlow.
The complete list of the locations with latitude and longitude coordinates are listed below in the table.
The Bikeriders Locations Map
The Bikeriders Locations Table
| Location Name | Latitude | Longitude |
| --- | --- | --- |
| Cincinnati | 39.112099 | -84.538635 |
| Ludlow | 39.091770 | -84.551437 |
Related Movies