The Diplomat Locations
An American political thriller drama television series The Diplomat stars Keri Russell, Rufus Sewell, David Gyasi, Ato Essandoh, Ali Ahn, and Rory Kinnear. Created by Debora Cahn and directed by Simon Cellan Jones, Andrew Bernstein, Liza Johnson, and Alex Graves, the series was digitally released by Netflix on April 20, 2023, and renewed for a second season. It received good reviews. The Diplomat was shot in London, England, UK. Filming occurred inside the Embassy of the United States of America in London. Ditchley Park in Oxfordshire, Wrotham Park in Hertfordshire, and Cotswold Airport, as well as The Old Royal Naval College, a World Heritage Site in Greenwich, are among the filming locations.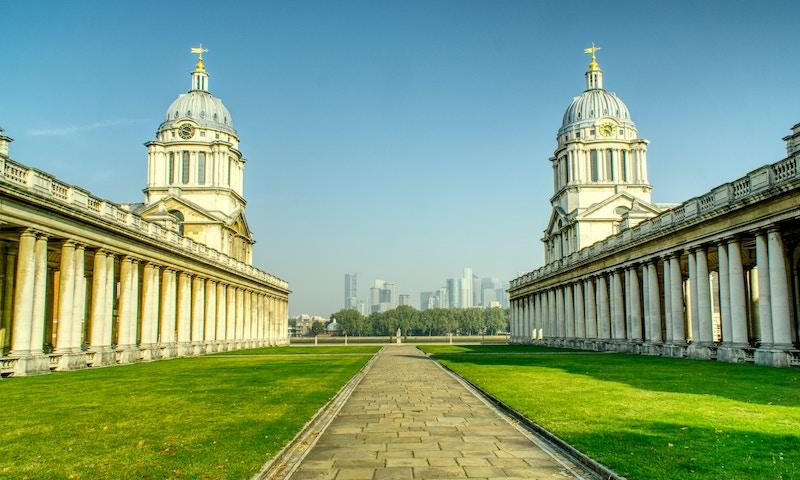 Old Royal Naval College. Photo by Darko M. on Unsplash.
Where was The Diplomat Filmed?
The Diplomat was filmed in Cotswold Airport, Ditchley Park, Gloucestershire, Greenwich, Louvre Museum, Old Royal Naval College, Paris, U.S. Embassy, London and Wrotham Park.
The complete list of the locations with latitude and longitude coordinates are listed below in the table.
The Diplomat Locations Map
The Diplomat Locations Table
| Location Name | Latitude | Longitude |
| --- | --- | --- |
| Cotswold Airport | 51.669971 | -2.058265 |
| Ditchley Park | 51.887897 | -1.434519 |
| Gloucestershire | 51.838051 | -2.379320 |
| Greenwich | 51.492523 | 0.004867 |
| Louvre Museum | 48.860634 | 2.337481 |
| Old Royal Naval College | 51.482704 | -0.006859 |
| Paris | 48.857716 | 2.327939 |
| U.S. Embassy, London | 51.482578 | -0.132409 |
| Wrotham Park | 51.676186 | -0.201311 |
Related TV Series