The Fate of the Furious Locations
An American action crime thriller film The Fate of the Furious, also known as F8 or Fast & Furious 8, is the eighth installment in the Fast & Furious film series. Directed by F. Gary Gray, written by Chris Morgan, and based on the characters created by Gary Scott Thompson, the film is also the sequel to the 2015's Furious 7. It stars Vin Diesel, Dwayne Johnson, Michelle Rodriguez, Jason Statham, Tyrese Gibson, Chris "Ludacris" Bridges, Nathalie Emmanuel, Elsa Pataky, Scott Eastwood, Charlize Theron, and Kurt Russell. It premiered in Berlin on April 4, 2017, and was released on April 14, 2017, in the United States. The film earned $1.236 billion against a $250–270 million budget. The Fate of the Furious was shot in the US, Iceland, Germany, and Cuba. Mývatn, a volcanic lake in Iceland, was among the filming locations.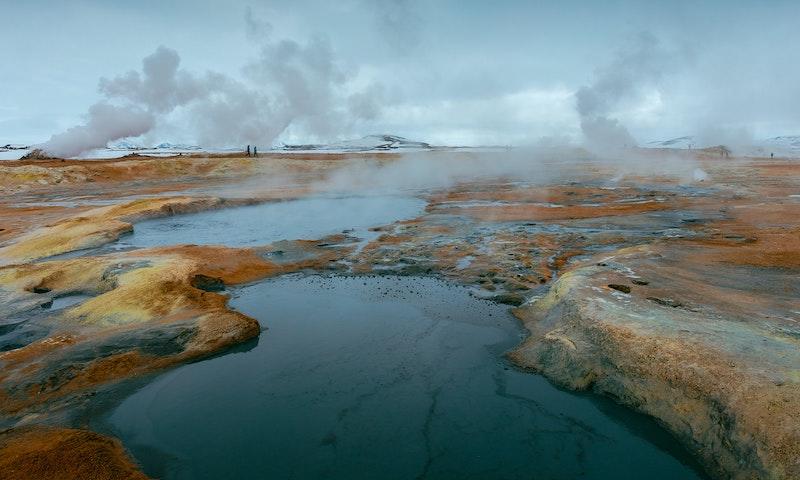 Mývatn, Iceland. Photo by Khamkéo Vilaysing on Unsplash.
Where was The Fate of the Furious Filmed?
The Fate of the Furious was filmed in Akranes, Atlanta, Berlin, Cleveland, Guardian Centers of Georgia, Halle Bros. Parking Garage, Havana, Middle Georgia Regional Airport, Mývatn, New York City and Perk Plaza.
The complete list of the locations with latitude and longitude coordinates are listed below in the table.
The Fate of the Furious Locations Map
The Fate of the Furious Locations Table
| Location Name | Latitude | Longitude |
| --- | --- | --- |
| Akranes | 64.321068 | -22.074057 |
| Atlanta | 33.755234 | -84.418610 |
| Berlin | 52.513233 | 13.333668 |
| Cleveland | 41.496010 | -81.730827 |
| Guardian Centers of Georgia | 32.494980 | -83.750931 |
| Halle Bros. Parking Garage | 41.499825 | -81.683647 |
| Havana | 23.105669 | -82.396721 |
| Middle Georgia Regional Airport | 32.701488 | -83.650192 |
| Mývatn | 65.602829 | -17.010088 |
| New York City | 40.721798 | -74.029747 |
| Perk Plaza | 41.502457 | -81.685936 |
Related Movies