The Forgotten Battle Locations
De Slag om de Schelde (The Forgotten Battle) is a Dutch war drama film written by Paula van der Oest, directed by Matthijs van Heijningen Jr., from a story by Paula van der Oest and Jesse Maiman, and starring Gijs Blom, Jamie Flatters, Susan Radder, Jan Bijvoet, Tom Felton, Coen Bril, Theo Barklem-Biggs, Scott Reid, and Marthe Schneider. It is scheduled to be premiered at Vlissingen on December 14, 2020, will be released on June 5, 2021 in the Netherlands, and will be digitally released on October 15, 2021 on Netflix. The Forgotten Battle was shot in various locations in Netherlands and Belgium.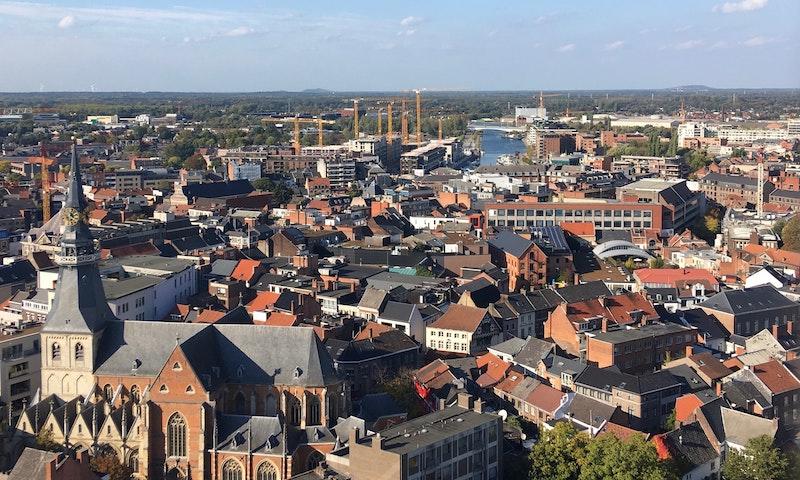 Hasselt, Belgium. Photo by kevin liebens on Unsplash.
Where was The Forgotten Battle Filmed?
The Forgotten Battle was filmed in Brouwershaven, Hasselt, Middelburg, Sint Anna ter Muiden, Sint-Truiden, Sluis, Veere and Vlissingen.
The complete list of the locations with latitude and longitude coordinates are listed below in the table.
The Forgotten Battle Locations Map
The Forgotten Battle Locations Table
| Location Name | Latitude | Longitude |
| --- | --- | --- |
| Brouwershaven | 51.735443 | 3.891962 |
| Hasselt | 50.930744 | 5.309302 |
| Middelburg | 51.504166 | 3.606976 |
| Sint Anna ter Muiden | 51.314438 | 3.363561 |
| Sint-Truiden | 50.820377 | 5.181085 |
| Sluis | 51.299068 | 3.386573 |
| Veere | 51.543205 | 3.654886 |
| Vlissingen | 51.458630 | 3.562909 |
Related Movies