The Impossible Locations
The Impossible is an English-language Spanish drama thriller movie directed by J. A. Bayona, written by Sergio G. Sánchez, and based upon the true story of María Belón and her family. Starring Naomi Watts, Ewan McGregor, Tom Holland, Samuel Joslin, Oaklee Pendergast, Marta Etura, Sönke Möhring, and Geraldine Chaplin, the film follows the story of a tourist family in the 2004 Indian Ocean tsunami. It was released on 4 January 2013 in the United States, grossed $198.1 million worldwide, and nominated for an Oscar. The Impossible was shot in Thailand and Spain. Takua Pa Hospital (โรงพยาบาลตะกั่วป่า) and Khao Lak Orchid Beach Resort were among the filming locations. Tsunami scenes took place in Ciudad de la Luz in Spain.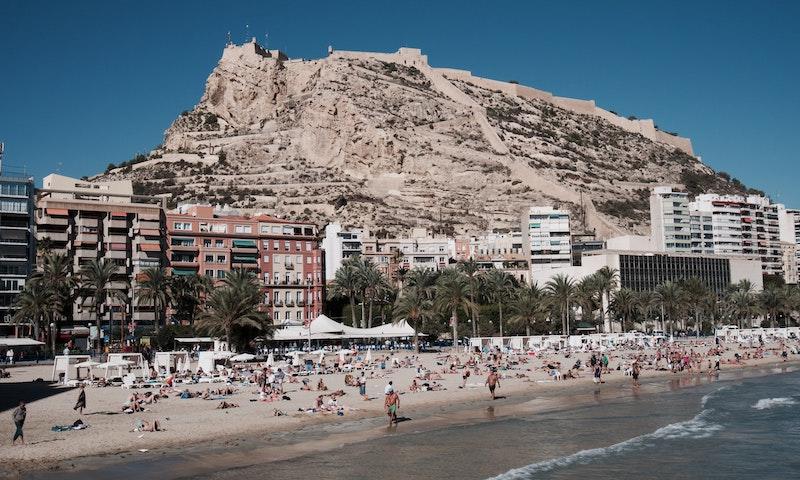 Alicante, Spain. Photo by Cale Weaver on Unsplash.
Where was The Impossible Filmed?
The Impossible was filmed in Alicante, Barcelona, Ciudad de la Luz, Khao Lak Orchid Beach Resort and Takua Pa Hospital (โรงพยาบาลตะกั่วป่า).
The complete list of the locations with latitude and longitude coordinates are listed below in the table.
The Impossible Locations Map
The Impossible Locations Table
| Location Name | Latitude | Longitude |
| --- | --- | --- |
| Alicante | 38.362274 | -0.495586 |
| Barcelona | 41.394108 | 2.148866 |
| Ciudad de la Luz | 38.305435 | -0.529620 |
| Khao Lak Orchid Beach Resort | 8.685475 | 98.241348 |
| Takua Pa Hospital (โรงพยาบาลตะกั่วป่า) | 8.863710 | 98.334435 |
Related Movies