The Last Duel Locations
The Last Duel is a drama-thriller movie directed by Ridley Scott, written by Ben Affleck, Matt Damon, and Nicole Holofcener, based on the book "The Last Duel: A True Story of Trial by Combat in Medieval France" by Eric Jager. Starring Matt Damon, Adam Driver, Jodie Comer, Ben Affleck, Harriet Walter, Nathaniel Parker, and Sam Hazeldine, the film follows the story of two friends, Jean de Carrouges and Jacques Le Gris who are ordered to fight to the death in 14th-century France. It premiered on 10 September 2021 at the Venice Film Festival and was released on 14 October 2021 in the USA. The Last Duel was shot in Ireland and France. Filming locations included Cahir Castle in Ireland, as well as Château de Beynac, Château de Fénelon, Château de Berzé, and Abbaye de Fontfroide in France.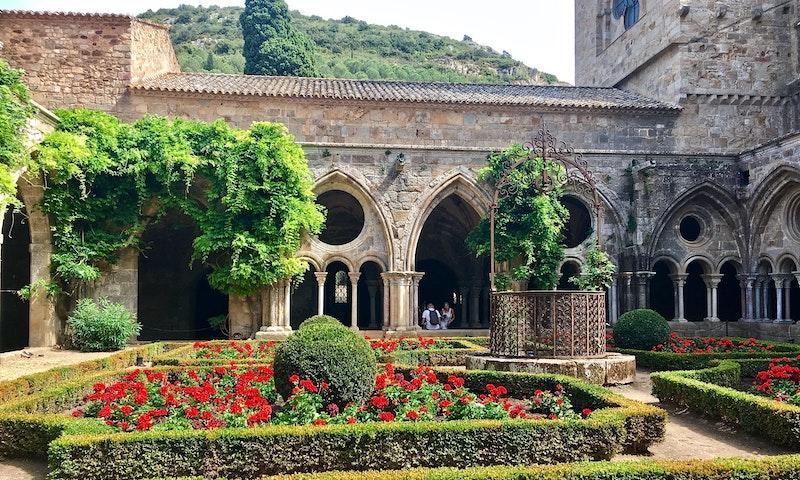 Abbaye de Fontfroide, France. Photo by Ian Kirkland on Unsplash.
Where was The Last Duel Filmed?
The Last Duel was filmed in Abbaye de Fontfroide, Ardmore Studios, Cahir Castle, Château de Beynac, Château de Fénelon, Dordogne, Dublin, Forteresse de Berzé-le-Châtel and Monpazier.
The complete list of the locations with latitude and longitude coordinates are listed below in the table.
The Last Duel Locations Map
The Last Duel Locations Table
| Location Name | Latitude | Longitude |
| --- | --- | --- |
| Abbaye de Fontfroide | 43.127380 | 2.898461 |
| Ardmore Studios | 53.196728 | -6.124862 |
| Cahir Castle | 52.374527 | -7.927166 |
| Château de Beynac | 44.840282 | 1.145219 |
| Château de Fénelon | 44.842339 | 1.350318 |
| Dordogne | 45.166935 | 0.526916 |
| Dublin | 53.350521 | -6.274788 |
| Forteresse de Berzé-le-Châtel | 46.385773 | 4.688537 |
| Monpazier | 44.681473 | 0.892901 |
Related Movies