The Last Emperor Locations
A historical biographical drama movie The Last Emperor is based on the autobiography of Puyi, the last emperor of China. Produced by Jeremy Thomas, directed by Bernardo Bertolucci, and written for the screen by Bertolucci and Mark Peploe, the film premiered in Tokyo on 4 October 1987, was released on 23 October 1987 in Italy, and on 26 February 1988 in the UK. It was nominated for 9 Oscars and won all of them, including "Best Picture" and "Best Director". The Last Emperor was shot in China and Italy. Some scenes took place at Cinecittà Studios and Beijing Studios. The Museum of the Imperial Palace of Manchukuo was the actual setting in the film.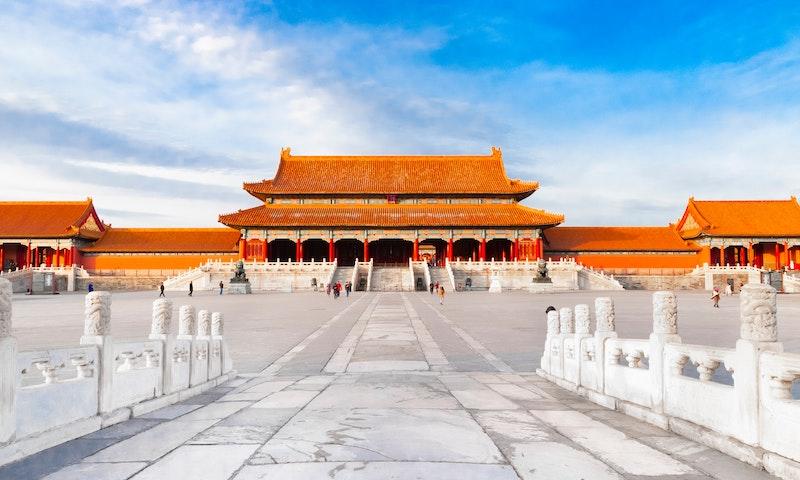 Forbidden City, Beijing, China. Photo by __ drz __ on Unsplash.
Where was The Last Emperor Filmed?
The Last Emperor was filmed in Changchun Railway Station, Cinecittà, Dalian (大连市), Forbidden City, Palazzo dei Congressi, Puppet Manchurian Imperial Palace Museum and Summer Palace.
The complete list of the locations with latitude and longitude coordinates are listed below in the table.
The Last Emperor Locations Map
The Last Emperor Locations Table
| Location Name | Latitude | Longitude |
| --- | --- | --- |
| Changchun Railway Station | 43.909325 | 125.321304 |
| Cinecittà | 41.851780 | 12.577060 |
| Dalian (大连市) | 38.917679 | 121.596069 |
| Forbidden City | 39.916348 | 116.397079 |
| Palazzo dei Congressi | 44.813423 | 9.984373 |
| Puppet Manchurian Imperial Palace Museum | 43.904919 | 125.348839 |
| Summer Palace | 39.999973 | 116.275368 |
Related Movies